At a certain point in your life, you'll accumulate a lot of valuable assets that you would like to protect and pass down to safe hands when you die. The best way to do this is to write a detailed will that ensures that your assets are distributed according to your wishes upon your death. Here are some important things you need to remember when preparing one:
You can't do it alone
Writing a will is an incredibly complicated and lengthy process and there's just no way you can do it alone. You'll need to hire a lawyer to simplify the process for you. There are plenty of reputable lawyers in Townsville who can guide you through this complex process and make sure that everything goes over smoothly. Consulting with a lawyer early on will help you avoid errors, reduce your taxes, help you and your family save tons of money in the long run, and ensure that you get the most favourable outcome.
Choose the right guardians and trustees
Avoid having the same person assigned as both the trustee and the legal guardian. It's unwise and unsafe to entrust everything to one person. Make sure that the people you're assigning are reliable and dependable. If your children don't require a trustee, you should suggest that they seek out a financial planner. It can be difficult to manage a sudden influx of cash, so having a financial planner can help them evaluate all of their options before they start making swift investments.
Take stock of your assets
Before you meet with a lawyer, it's important to make a comprehensive inventory of all your assets. This includes credit cards, investments, savings, and retirement funds, to name a few. You also have biological and digital assets that you can count among these things. Digital assets include your social media accounts that generate money, domain names, or online bank accounts. Biological assets may include leftover frozen embryos for fertility treatments. When you've taken stock of all your available assets, make sure that you store the information in a secure place that your family can still have access to upon your death.
Select a witness who isn't a beneficiary
Although any individual may act as a witness to your will, it's recommended that you select a witness who isn't a beneficiary to avoid conflict of interest. What you want is what's technically referred to as a disinterested witness.
Provide a letter of instruction
A letter of instruction can be written in a more informal manner than a will. You can use this letter to go into detail about which of your personal properties go to certain heirs.  You can also go into specifics about certain details that might help your executor settle your estate. This includes passwords, log-in details, burial instructions, or account numbers.
Revisit your will after major life changes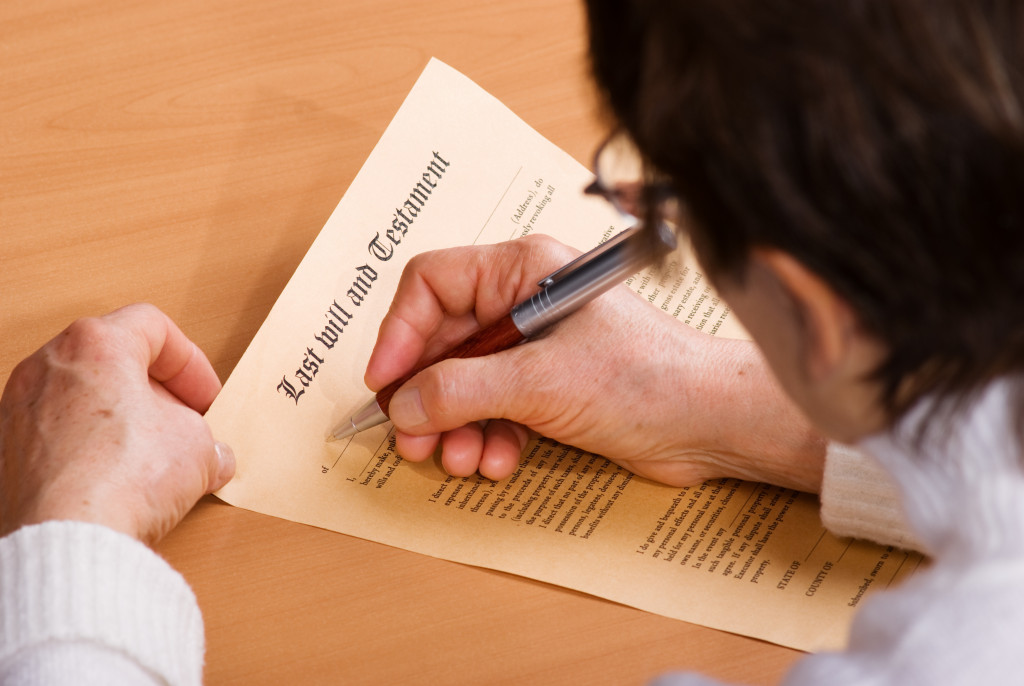 You can choose not to update your will once you submit it. However, it's highly recommended that you meet your lawyer to review your will after a major life change or milestone, such as a marriage, birth of a child, divorce, death of an executor or beneficiary, or a significant purchase or investment.
You've worked hard for the assets that you own now, there's no reason for it not to be protected and taken care of by the right people even after your death. Writing a will ensures that it goes to the right hands.