Your business is a reflection of your personal brand. It's the way you communicate with people and express yourself in society. And if your business is not adequately representing who you are, then it may be time for a change.
Fortunately, there are plenty of ways to use the internet to market your business effectively. Whether it's through blogging, social media, or SEO, there are countless tools you can use to reach an audience. Marketing is no longer confined to traditional advertising methods; now, they have more options than ever.
This article will discuss how these strategies work and what you need to get started.
1. Blogging
Blogging is one of the most popular online marketing strategies. It's a great way to connect with customers and share your thoughts, ideas, and insights. To be successful, you'll need to create high-quality content relevant to your target audience.
You can also use blogging to build relationships with customers and potential customers. By providing valuable information and answering their questions, you'll help them get to know you and your business better. This can lead to more sales and stronger customer relationships.
A blog is not difficult to start. If you have an idea for a blog or topic, create your profile with a blogging site, create your content and publish it. The hard part about starting a blog is the promotion process. You need to find ways to attract readers and keep them coming back.
You must also create partnerships with other bloggers in your field.  For example, if you are in the financial industry, try reaching out to finance bloggers for guest posts on topics that are better suited for their readers.
There are different blogging platforms you can use to get started. However, before signing up for one, you should develop your criteria. Do you prefer a free platform? Or are you willing to pay for advanced features?
The best thing about blogging is that it allows businesses to establish their virtual identity or brand personality. This way, customers will know who they are dealing with right from the beginning before making any purchases.
2. Social media marketing
Social media sites like Facebook and Twitter have become an essential part of our daily lives, so why not incorporate them into your business as well? One of the greatest things about social media is that it makes it easier to share information, discover new things, and form relationships. It also allows businesses to market their products and services to a global audience.
The biggest mistake many marketers make when using social media is they fail to post relevant content regularly. You need to maintain an ongoing presence to connect with your customers in the long term.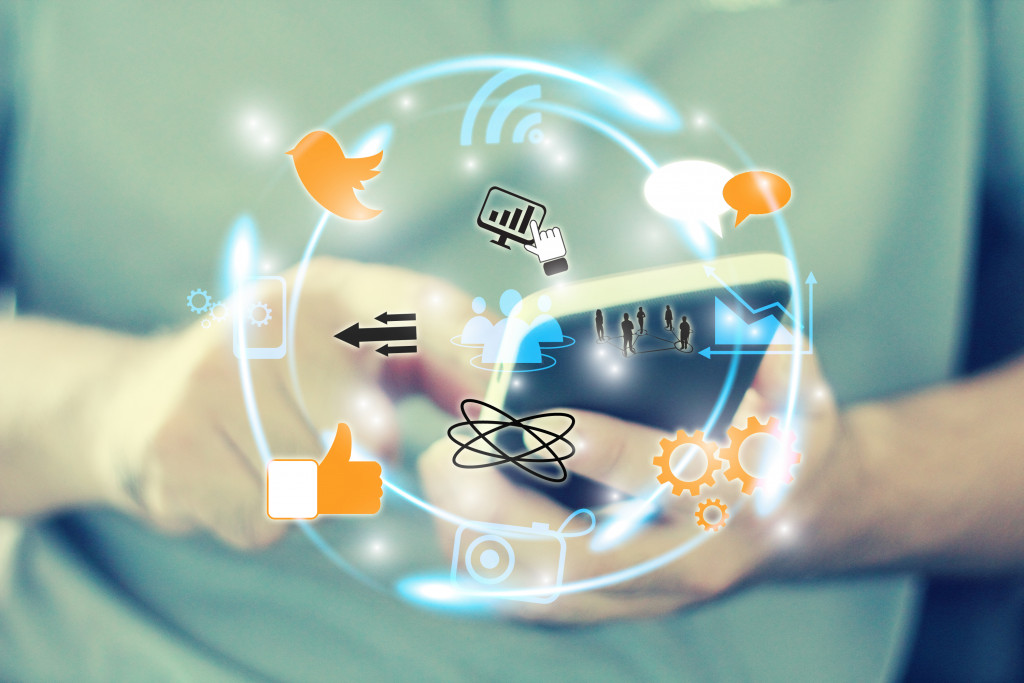 3. Content marketing
The purpose of content marketing is to help you achieve your marketing and business goals by providing valuable and relevant information to your target audience. When done correctly, content marketing can increase website traffic, improve brand awareness, generate leads and sales, and contribute to a higher return on investment (ROI).
For example, to create a content marketing strategy for your B2B firm, you can do a content audit to find out what content is available and determine what topics are missing.
You can create many types of content for your business, including blog posts, social media updates, articles, eBooks, infographics, videos, and more. The key is to produce valuable, engaging, and relevant content for your target audience.
5. Email Marketing
Email marketing is an excellent way for businesses to stay in touch with their customers and prospects. It's also a perfect way for them to reach out and communicate with people in their target market promptly—and in the comfort of their own inbox. One benefit of email marketing is that there are no competitors on the web, so if your message is compelling enough, customers will be eager to receive it.
Email marketing helps you stand out from the crowd by providing information that can't be found anywhere else. You also get paid for every email sent, so the more contacts you have on your list, the better it'll be for your business in terms of ROI. An excellent way to build your email list is through content marketing, social media, and blog subscriptions. Another option would be to partner with other companies to co-market each others' products or services.
6. Search engine optimization
You can impact how much traffic you receive from your target audience and their awareness of your product/service offerings through search engine optimization. On the other hand, if you carry out SEO incorrectly, not only will it be ineffective, but you'll also face negative consequences such as affiliate bans and algorithm changes.
Fortunately, there are plenty of tutorials and tools available on optimizing your website for high rankings in the SERPs. Next time you rank for that keyword and see your site at #3, stop and think about what it would take to move to #1.
If you want to market your business effectively, you must know what tools and strategies are there. Social media is an excellent way for businesses to connect with their customers on an emotional level and make them feel like they're part of the brand. Content marketing can help generate leads and improve ROI by providing helpful information, while search engine optimization (SEO) helps drive traffic through online rankings in SERPS. With so many options available, why not try something new?