With the growth of e-commerce, starting a distribution company can be a lucrative business. However, it also needs careful planning from pre-launch to day-to-day operations.
This blog post will share ten tips on starting and running a successful distribution company.
Step 1: Know Your Niche and Target Market
Before you start your distribution business, identify the products you will distribute. Consider the demand for these items and whether they have a strong market.
Perform extensive industry research. Read trade journals, scour databases, and spot trends. Reach out to your niche's organisations and associations.
Check your competitors' websites to see what products they offer and how they market them. This will give you an idea of the products selling well in your industry and effective marketing strategies.
Step 2: Make a Business Plan
A business plan is a written document that outlines your business goals and how you plan to achieve them. It also includes financial forecasts and detailed information on your company's management, operations, and marketing plans.
Creating a business plan forces you to take the time to think through all aspects of your business. It can help you identify potential problems, avoid costly mistakes, and make sound business decisions.
Having a clear business plan can help you secure financing from banks and lenders. It also makes it easier for you to convince investors to fund your company.
A good business plan requires critical thinking and research about your target customers, industry trends, competition, marketing strategies, and financial forecasts.
A business plan should include the following:
Executive Summary: This is a brief overview of your company's background, products or services, target market, and competition. It also includes your overall goals and objectives, and financial highlights.
Company Description: This section gives detailed information about your business, including its mission and vision. It also includes your business structure, location, objectives, and long-term goals.
Market Analysis: This section analyzes the products or services you will sell and potential customers for these items.
Step 3: Secure Financing and Capital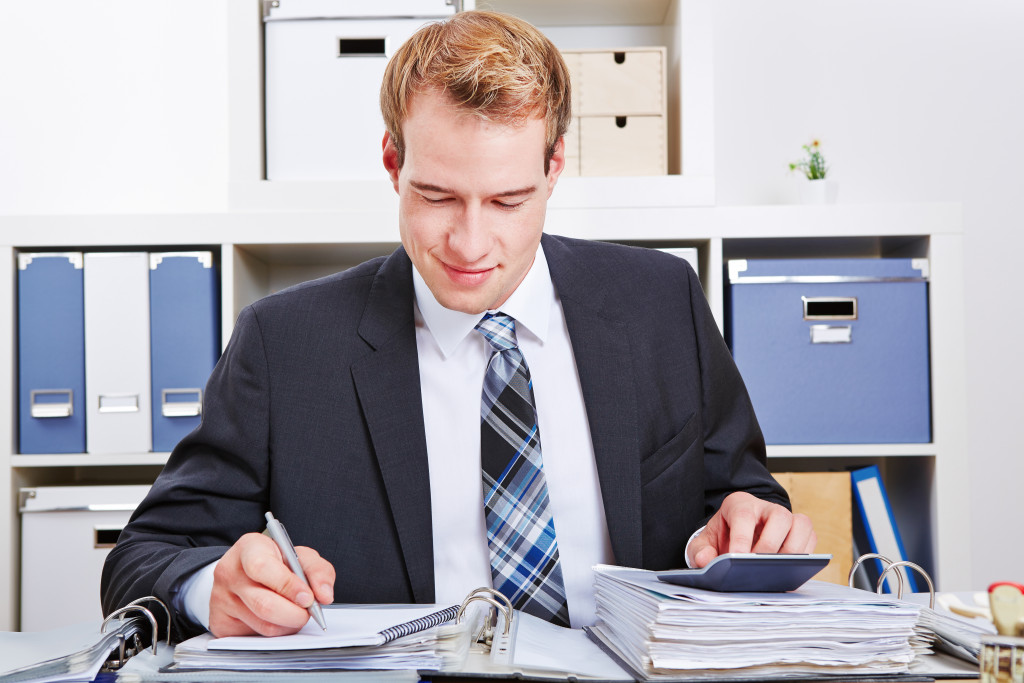 The products you will distribute, the size of your target market, and your location can all affect how much money you will need to start a distribution business.
Before launching your venture, determine how much capital or financing you need. This should include funds for warehouse space rental (if applicable), office equipment and supplies, computer systems, and inventory.
If you don't have enough capital to start your business, consider borrowing funds from family or friends. You can also tap into government grants for small businesses or apply for small business loans with banks and lenders.
If you plan to seek funding from investors, include this in your business plan as well. Investors will want to see a well-thought-out business plan that outlines the potential risks and rewards of investing in your company.
Investors are more likely to invest in businesses with:
A detailed and realistic business plan
Strong industry research
Well-defined target market
Competitive edge
Clear financial forecasts
Step 4: Invest in Equipment and Supplies
With the business plan in place, you're gearing toward creating and improving your day-to-day operations. The first on the list is investing in the right equipment and supplies.
One of the essential equipment you need is a trailer, where you will load and haul your products. You need to find one that suits the size, weight, and kind of product. Buy flat top trailers for easy loading and unloading of goods.
Your business may also need an effective tracking system for your inventory. A reliable logistics software will help you streamline operations and provide detailed reports on all key performance indicators (KPIs).
In addition, you need to invest in packing supplies and materials. This includes boxes, bubble wrap, tape, markers, labels, and scissors. You may also want to consider purchasing a box sealer and heat gun for packaging products securely.
You will also need office space to manage your business operations. This should be a designated area where you can work without distractions. Make sure to have a desk, chair, computer, and phone. You may also want to invest in office supplies such as pens, paper, stapler, and hole punch.
Purchasing the right equipment and supplies will help improve your operations and increase efficiency.
Step 5: Build Your Team
A distribution company is only as good as its team. You need to assemble a solid and capable crew to help you reach your business goals. Your team should include a sales representative, customer service representative, and warehouse staff.
The sales representative will be responsible for selling your products to customers. They must have an excellent knowledge of your products and strong communication skills. They should also have the ability to think on their feet, negotiate effectively, and close sales.
The customer service representative will be responsible for answering inquiries from customers and providing information about your company's products or services. They must have great people skills and excellent listening and communication skills. They should be able to handle customer complaints and resolve issues.
The warehouse staff will be responsible for receiving, storing, and shipping products. They must have excellent organizational skills and knowledge of the shipping process.
Distribution companies help manufacturers and retailers reach customers. With the growth of the global economy, you have plenty of room to scale fast. But you need to do it right, and these tips can help.