Owning a home is one of the most rewarding investments you can make. But because homes are expensive to buy and maintain, it's important for homeowners to be mindful about how they maintain their property. With most people being very busy, though, they want a home that is easy to maintain yet stylish.
That's not a problem. You can make that happen in your next home improvement project. Here are some ideas that will make your home reflect your style while being easy to clean and maintain.
1. Let there be light — and air.
Skylights and windows are not only great for bringing in natural light, but they also help circulate air throughout your home. This is important for two reasons: first, it helps reduce the number of allergens and dust in the air; second, it helps to keep mold and mildew at bay.
2. Keep it clean — and simple.
When it comes to your décor, less is definitely more. Choose furnishings that are easy to clean and maintain, like leather or microfiber couches and chairs.
3. Embrace minimalism.
If you really want to simplify your life, consider embracing minimalism. It may take some time to get used to, but once you do, you'll be amazed at how much easier it is to keep your home clean and organized.
4. Install a tile floor.
A porcelain tile floor is a great way to keep your home clean. It's easy to sweep and mop, and it doesn't stain easily. There are various patterns that can match any decor theme you want.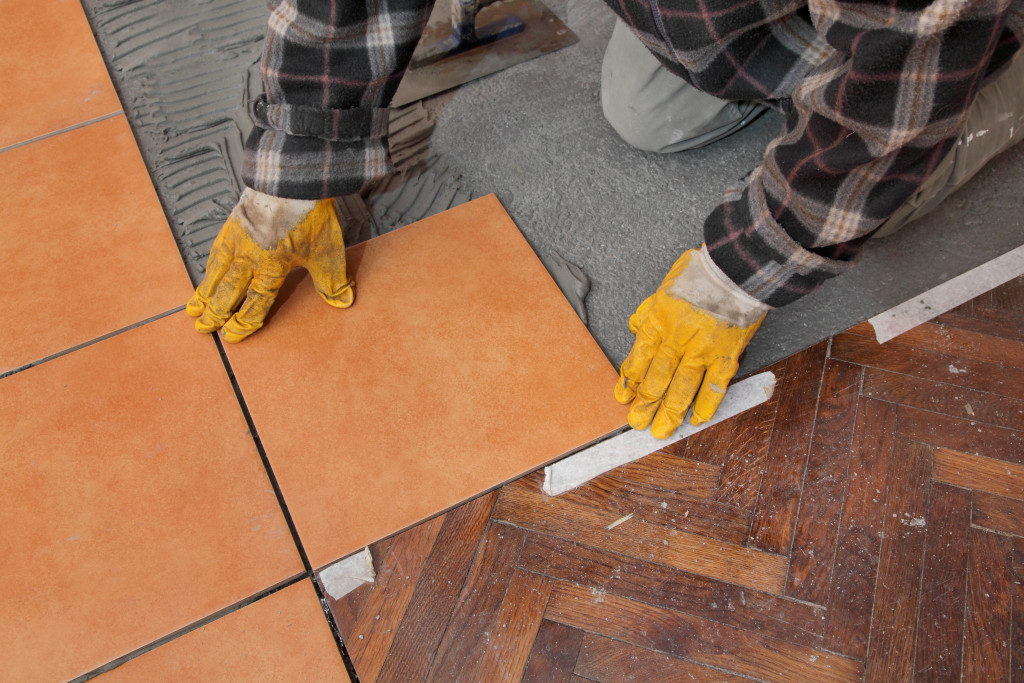 5. Consider using wood floors.
If you want a floor that is both stylish and easy to maintain, consider using wood floors. They are a classic that will never go out of style. Wood floors are durable and easy to clean — just make sure you get a sealant or wax coating to protect them from water damage.
6. Use rugs to protect your floors.
Rugs are a great way to add color and comfort to your home, but they can also be used to protect your floors from dirt and damage. If you have hardwood floors, consider using rugs in high-traffic areas to prevent scratching. Rugs are easier to maintain than carpets.
7. Use multi-purpose furniture.
Furniture that serves more than one purpose is a great way to save space and money. For example, an ottoman can be used as a coffee table, footrest, or extra seat.
8. Install a Murphy bed.
If you don't have a lot of room in your home, consider installing a Murphy bed. This type of bed folds up against the wall when not in use, freeing up valuable floor space.
9. Put up some shelves.
Shelves are a great way to store items and keep your home organized. You can use them to store dishes, books, or even clothes.
10. Invest in some hooks.
Hooks are a versatile way to organize your home. You can use them to hang coats, towels, purses, or even jewelry.
11. Make use of vertical space.
Don't forget to use the space above your doors and windows to store extra items. You can install shelves, hooks, or a pegboard to make use of this space.
12. Use hidden storage spaces.
If you're still short on storage space, use hidden storage spaces in your home. For example, you can store items under your bed or in the space between your couch cushions.
13. Get creative with storage containers.
Storage containers are a great way to declutter your home and organize your belongings. Baskets, jars, and crates can all be used to store everything from clothes to toys to kitchen supplies. They come in all shapes and sizes, so you can find one that fits your needs and decor perfectly.
14. Hang a curtain rod in your kitchen.
Curtains are not only a great way to add color or pattern to your kitchen, but they can also be used to hide clutter. Hang a curtain rod above your sink and use it to store pots and pans, or hang towels from it to save space in your linen closet.
15. Get rid of unused stuff.
Do a "spring cleaning" every few months and get rid of anything you haven't used in a while. This includes outdated electronics and unused furniture.
16. Streamline your closet.
If your closet is crammed full of clothes, it's time for a purge. Donate items you don't wear anymore, and invest in some space-saving hangers to make the most of the space you have.
17. Paint your walls a light color.
Painting your walls a light color will help make your home feel brighter and more spacious. It's also easier to clean than darker colors.
18. Keep your home tidy.
The best way to keep your home clean is to simply keep it tidy. Put away dishes after meals, make your bed every morning, and put your clothes away after you take them off. A tidy home is a happy home.
Following these tips will help you create a home that is lovely yet easy to maintain. With a little effort, you can have the beautiful and functional home of your dreams. Happy renovating!