The youngest home buyers are changing the winds of the prestige real estate market. Millennials, young adults born between 1981 and 1996, now represent the largest share of home buyers in the U.S., according to a 2020 study by the National Association of Realtors.
There will be a massive wave of Millennials turning 30 in the next few years, and this is the age where many people consider buying a home. The difference between the buying habits of this young cohort and the generations of the past is pushing the luxury real estate market onto a different course.
No More Starter Homes
In contrast to the home-purchasing strategies of the Baby Boomers (those born between 1946 and 1964), Millennials break away from the idea of a "starter home."
While the older age groups tend to buy a smaller home first and then buy a bigger home as their families grow, wealthy Millennials go big. Brandy Nelson, chief marketing officer of Sotheby's International Realty, says that people — even the wealthier ones — bought a modest property as their first purchase. Then, they traded up to larger homes.
The more privileged Millennials, however, are not afraid to buy a multi-million dollar luxury home in the U.S., or even internationally. And they take good care of it. Just as they invest in complete auto care services on their pricey vehicles, they also invest in home improvement projects to keep their first homes in an attractive condition.
In addition, young, affluent buyers are more specific when it comes to the locations of their first home. They tend to flock to areas that offer walkability and a well-rounded quality of life.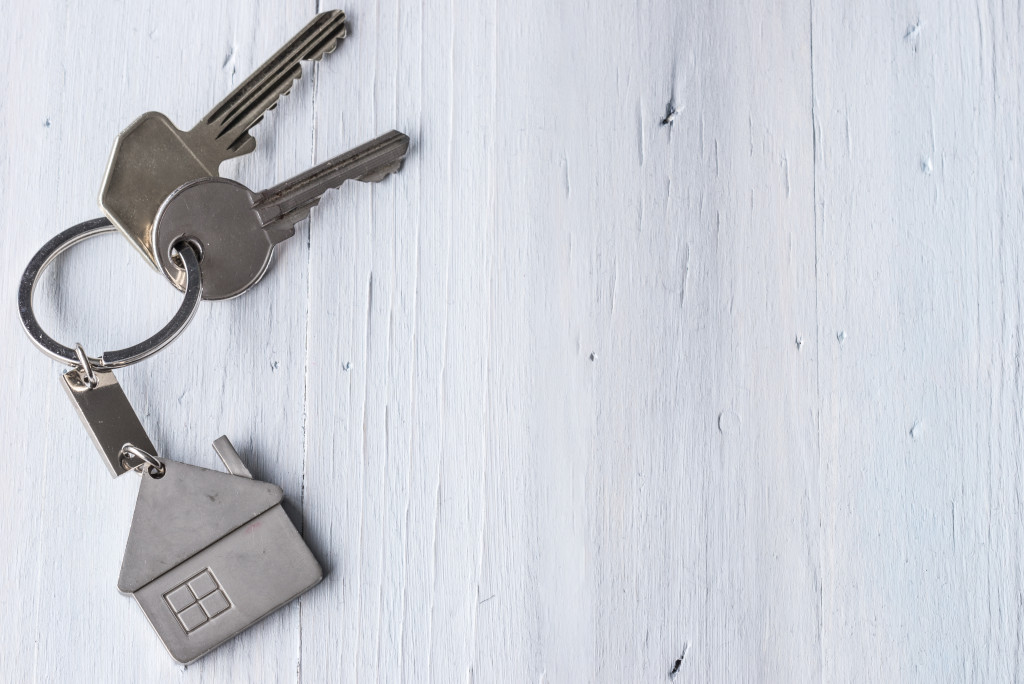 Environmentally Conscious Features
Environmentally conscious values characterize the Millennial generation, and it's evident in their choice of homes. They lean towards properties with sustainable, energy-efficient features and are made of responsibly sourced materials.
These preferences are evident in the luxury market. Young buyers investigate a property's impact on the environment, carbon footprint, and overall energy consumption. Among luxury homes, houses with geothermal systems, solar panels, green building certifications, and complete LED lighting are bound to be more popular. Those with garages equipped for electric cars are also desirable candidates.
The pandemic also compelled people to become more self-sustaining, pushing them to grow fruit-bearing plants in their gardens. As such, properties with an outdoor space for vegetable gardens, green roofs, and green walls are attractive to wealthy, young buyers.
Smart Home
Apart from their preference for eco-friendly features, Millennial home buyers are also characterized by their tech-savvy choices. In fact, about 86% of Millennials are willing to pay up to 20% more for a property with smart home technology. And their affinity toward smart homes is leading the luxury market to incorporate smart home technologies into new and old properties.
For instance, many developers integrate touchless functions and voice-activated assistants in place of traditional switches. Instead of remote-controlled garage doors and gates, luxury builders lean toward entrances and security features activated by sensors.
Multifunctional Spaces
More Millennials are — and will be — working from home compared to previous generations. This is caused by the rise of the remote work culture, which was dramatically sped up by the pandemic.
Moreover, the home has undergone a functional evolution in the past few decades. A generation prior, the house was simply a place for rest. Today — and it is further propelled by quarantine — the home is a sanctuary, where you not only rest, but also work, play, and entertain.
As such, affluent Millennials are drawn toward homes with spaces that can be used for multiple purposes. These include:
A Home Office – The remote work trend shows no signs of slowing down, and Millennials are preparing for it. The best luxury homes have dedicated, sound-proof rooms where people can work or attend classes.
Areas for Entertainment – Although the dining room is the traditional place to entertain guests, affluent young home buyers want options. For instance, a homeowner would prefer a property with a beautiful outdoor kitchen, a conservatory, or a gazebo where they can entertain people who come over.
Practical Spaces – Young home buyers also prefer spare rooms that they can transform into a home gym, a home theater, or a dedicated library.
Areas for Health and Wellness – Because of the pandemic, young home buyers are more conscious of the cleanliness of their living spaces. As such, properties with sanitation areas and air filtration technologies will be popular.
The pivot of the luxury real estate market toward smart technology, environmental designs, and bigger, bolder layouts is an exciting development to see. As more Millennials enter the prestige real estate market, developers and sellers are on the lookout for the next big trends.