More and more people are choosing to rent out their condo units on a short-term basis to transients instead of long-term leases to tenants. While this can be a more lucrative option in the short term, there are some things you need to keep in mind in order to make sure it's a success. Read on for tips on how to rent out your condo unit successfully to transient guests.
Why Short-Term Rental is More Profitable
According to AllTheRooms, the U.S. has the highest earnings worldwide on average for Airbnb hosts. In 2020, the annual average was $25,553, but this skyrocketed to $44,235 in 2021.
You can go to AllTheRooms and use their online calculator to determine how much your condo unit will earn if you put it on Airbnb, based on its location, size, and the number of people it can accommodate. You will most likely see that you will be earning more than you do if you rent it out on a long-term lease. That is because the daily rate for Airbnb is higher.
You must ensure that your condo is located in an area that will attract travelers, though, so that you will have regular bookings. Travelers prefer staying at an Airbnb instead of a hotel because it is cheaper and homier.
YPulse conducted a survey in the U.S. in April 2021 and found that among respondents aged 18 and older, 18% said they would choose Airbnb if they travel in the future, while only 12% said they would stay in a hotel.
Manage Your Costs
You will be paying for all the energy and water usage costs for your unit. While you can include these in the daily rate, you will earn more if you equip your unit with energy-saving and water-saving features. For instance, use a low-flow toilet, shower head, and faucets.
Ensure that every piece of equipment in the unit is Energy Star certified. That includes your air conditioner, heater, refrigerator, induction stove, and even the microwave if you provide one. Use only LED light bulbs.
Get home window tinting with solar tints to lower your unit's energy usage by up to 30 percent. That is because it reflects away about 78 percent of the heat from the sun. In winter, it insulates against the cold. As a bonus, it blocks up to 99 percent of the sun's ultraviolet rays and prevents these from fading your paint, flooring, and furnishings. At the same time, it does not block the view.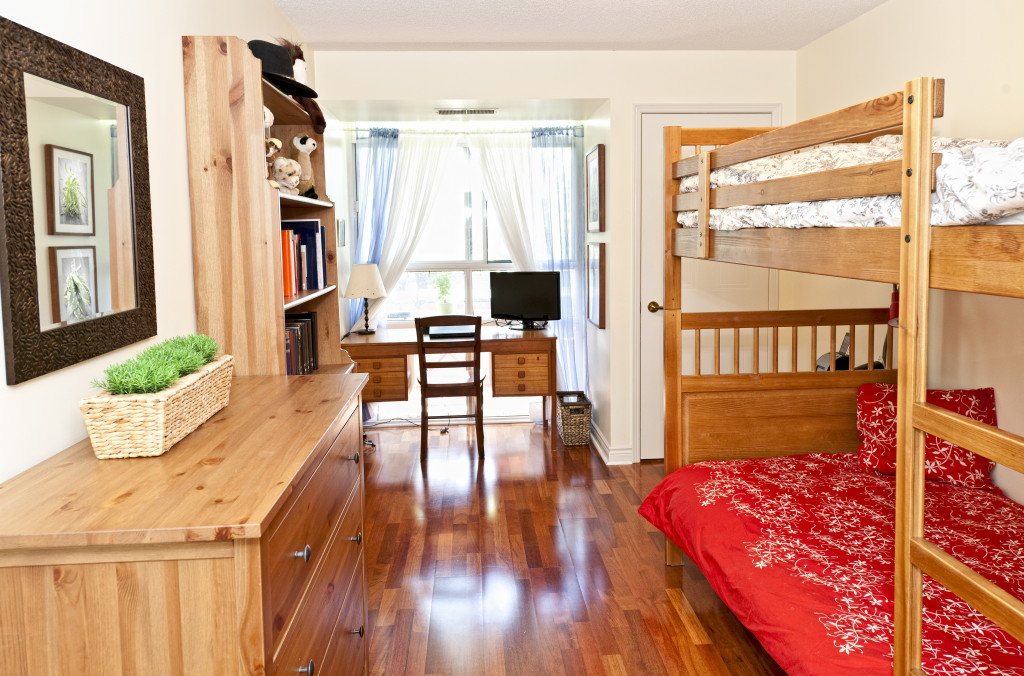 Get Cleaning, Maintenance, and Insurance
You will be responsible for the cleaning and maintenance of your condo unit, as well as any damages that may be caused by your guests.
It is a good idea to hire a professional cleaning service to clean the unit before each new guest arrives and after they leave. This will ensure that the unit is always clean and presentable, increasing the likelihood of getting good reviews.
You should also have a list of all the items in the unit so that you can check if anything is missing or damaged after each guest leaves.
You will need to purchase insurance for your condo unit, as well as get liability insurance for your guests. This will protect you financially in case any damages are caused by your guests during their stay or if they get hurt while in your unit.
Make Your Unit Look Attractive to Guests
You need to make your unit look attractive to guests so that they will want to book it. Many travelers post about their trips on social media and want their accommodations to be Instagrammable.
Use bright and inviting colors when painting your walls. You can use an accent wall to add more interest. Hang prints of good art.
Your flooring should be in good condition and easy to clean. Carpet is not a good idea as it is difficult to clean and stains easily. Hardwood floors are ideal, but if you cannot afford this, laminate or vinyl plank flooring is a good alternative.
Your furniture should be comfortable and stylish. It should also be durable as it will be used by many people. Invest in quality pieces that will last a long time.
Your kitchen should be well-equipped so that guests can cook their own meals if they want to. Provide pots, pans, dishes, and utensils in addition to appliances.
Your bathroom should be clean and stocked with toiletries. Guests should be able to find everything they need, such as shampoo, conditioner, soap, towels, and toilet paper.
Consider the type of traveler that you want to attract when furnishing and decorating your unit. If you want to attract families, make sure there is enough space for them to spread out. If you want to attract business travelers, make sure there is a good work area.
Post Your Unit and Enjoy Your Income
Renting out your condo unit to transients can be a great way to earn more income. Make your unit more attractive to guests and manage the costs associated with renting it out. Get insurance for your unit and hire a professional cleaning and maintenance service. By following the tips in this article, your unit can be a success on Airbnb.