Partnering with home remodeling contractors ensures project efficiency and adherence to local codes.
Breaking down the project into manageable tasks can prevent overwhelm and improve productivity.
Significant exterior upgrades like roofing, siding, and window accents boost the property's visual appeal and value.
Enhancing the landscape with lighting, DIY landscaping, and water features offers aesthetic appeal and functional benefits.
Your home's exterior is the first thing that people notice when they drive up to it. The exterior's look sets the tone for the entire property and can make or break its visual appeal. When it comes to exterior remodeling, there are several approaches to take. You can opt for modernizing the aesthetics, expanding the living area, or adding functionality. But before launching a project, you need to consider the scope of the project, your budget, and local building codes. To elevate your outdoor aesthetics, here are some tips for remodeling your home exterior.
Partner with Remodeling Contractors
If you're undertaking a significant remodeling project, it's best to consult with reliable exterior home remodeling contractors. They can review your plans and offer advice on how to execute the project within budget and time restraints.
A professional contractor also knows what local building codes need to be met and can ensure that all safety requirements are observed. Additionally, they can help you choose materials and products that are best suited to your area's climate and will last for years to come.
In some cases, contractors may be able to offer design ideas that maximize your budget and functionality of the outdoor space. If possible, request to see a portfolio of a contractor's past work and ask around for references from their previous clients.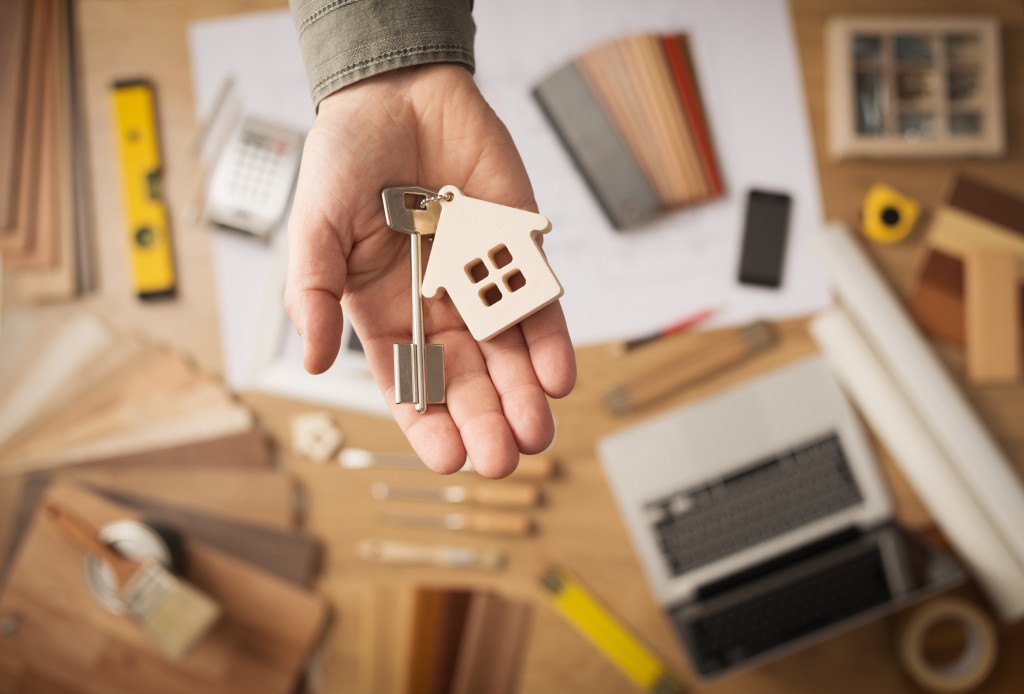 Tackle One Thing at a Time
It's easy to get overwhelmed, especially when the scope of a project is significant. To avoid feeling overwhelmed, break your project into smaller milestones and consider tackling one thing at a time. This strategy will help you focus on each task separately and allow you to complete tasks more efficiently. Here are some ideas:
Focus on Your Roof
Your roof should be a top priority for exterior remodeling. As the most noticeable feature of a property, a damaged or outdated roof can make an otherwise beautiful home look unattractive. Replacing the old shingles with a new roof adds not just exceptional upgrading to your home's curb appeal but also strengthens its structure and resale value. This kind of home improvement can also be done ecologically. Nowadays, sustainable roofing materials (like metals and bio-based products) are becoming more popular choices in homebuilding.
Upgrade Your Siding
If your home is more than a decade old, it may be time to replace the siding. Siding not only plays an essential role in protecting your house from weather elements but also provides an aesthetic value to your property. New siding options come in various colors and textures that range from classic to modern. Fiber cement, stucco, and vinyl are popular materials that are often used in house renovations nowadays. By changing your property siding, you can see a significant improvement in your home's overall look.
Add Window Accents
Another minor upgrade that can significantly improve your home's exterior aesthetics is window accents. From shutters to window-box planters, these accents add visual interest and an element of design to the property. Window accents can also reduce energy consumption in your home by enhancing insulation and by letting the natural light stream through the window gaps.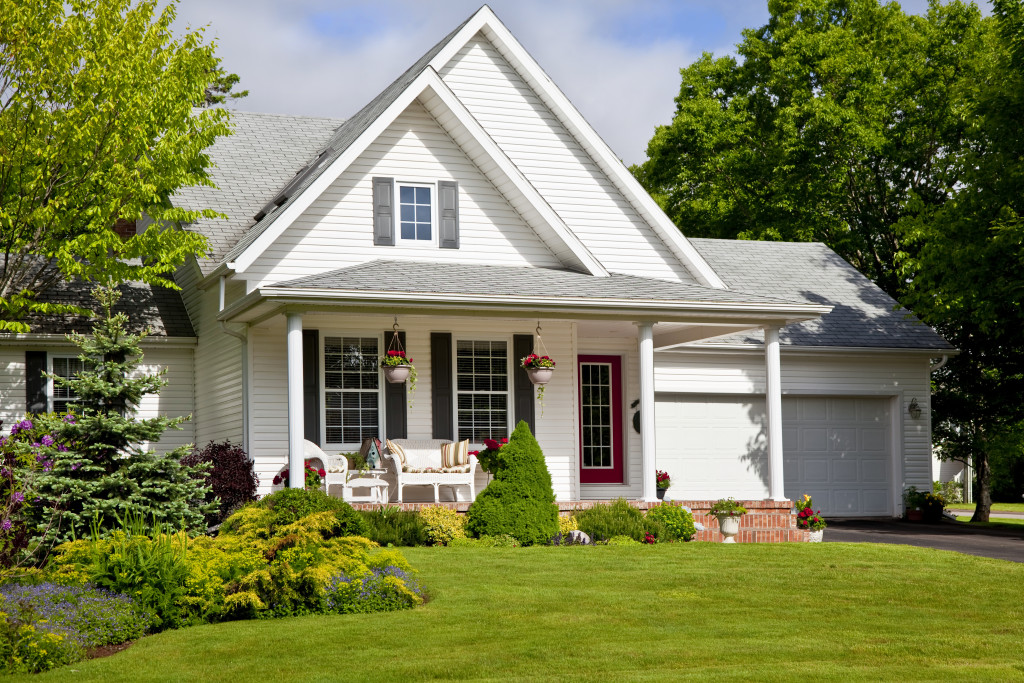 Enhance your Landscape
Lastly, a property's exterior is not complete without a well-landscaped yard. Adding greenery, flowers, and trees is a fantastic way to enhance your outdoor aesthetics. Besides, a beautiful landscape can benefit your property by providing shade, reducing home cooling costs, or boosting curb appeal and resale value. Here are some ideas:
Think about Outdoor Lighting
Investing in outdoor lighting adds grandeur and charm to the property. It makes the home stand out and transforms the ambiance of the outdoor space into a more inviting and safer place.
Outdoor lighting can be done through various means, from highlighting the architectural details to illuminating the walkways with low-voltage lights. Don't forget the backyard area, too, as outdoor lighting can also make the nighttime aspect of your property safe by making it clear to see.
Try DIY Landscaping
Taking a do-it-yourself approach to landscaping can provide not only a cost-effective solution but also a rewarding experience. With careful planning and a bit of creativity, you can transform your yard into a tranquil oasis that embodies your personal style.
Start with sketching a layout of your yard, marking areas you wish to enhance with plants or functional spaces like seating areas or fire pits. Consider the sunlight and watering needs of different plants while deciding their position. Also, remember that less is often more. Overcrowding plants can make your yard look cluttered and hinder plant growth. Moreover, always consider seasonal changes and pick plants that provide visual interest throughout the year.
Add Water Features
Incorporating water features into your landscape can increase the charm and tranquility of your outdoor space. The soothing sound of flowing water creates a calming environment and can often attract local wildlife. Options range from small birdbaths to sizable ponds or waterfalls, depending on your space and budget.
When adding water features, consider the overall aesthetic and theme of your landscape. Ensure the water feature complements the size and style of your yard and doesn't overpower it. Bear in mind that while water features can be a stunning addition, they also require regular maintenance to keep them clean and functioning well.
Your home's exterior leaves an indelible impression. Elevating it can indeed be costly but is worth the investment in the long run. Implementing these tips for remodeling your home exterior can help you enliven your home's curb appeal, make it aesthetically compelling, add functionality, and increase your property's value. Remember, it is best to hire professionals since they can help provide expert advice, work within a budget, and ensure that your project meets local building and safety codes. Whatever you decide, upgrading your home's exterior helps make coming home an even more welcoming experience.