There's no doubt how the pandemic has impacted various industries worldwide. Last year, many businesses went on a temporary hiatus while a few others had to close for good. A year after the COVID-19 outbreak, we've seen businesses reopening and bouncing back. It appears that some businesses have managed to survive and even thrive amid the pandemic. They have found ways and means to stay afloat by being resilient. Most importantly, they have taken advantage of the business opportunities that the pandemic has presented to them.
Here are top industries that are thriving during the pandemic:
1. eCommerce Industry
eCommerce has long been booming in recent years. This is because of eCommerce platforms that allow both consumers and sellers to meet online. However, the industry has all the more intensified during the pandemic. This is because of the stay-at-home orders where consumers have to rely on conducting business transactions online.
Let's take, for instance, online shopping. A report shows that online shopping increased by about 44 percent in 2020. Consumers now rely on digital platforms to buy products and get these items delivered right at their doorsteps. As a result, more and more brick-and-mortar stores have gone online, and new business applications have even soared in the US.
2. Food and Drink Business
Several businesses in the food and beverage industry have confronted some challenges during the pandemic. A perfect example is how many restaurants had to close last year due to the pandemic restrictions. But surprisingly, these businesses have started offering delivery services, and even some entrepreneurs have ventured into this kind of service.
The delivery service makes sense. If people can't go outdoors to dine in their restaurants, businesses have to reach out to these consumers instead. They have to deliver these foods and drinks straight to their houses. However, the demand today is to produce healthy and nutritious products amidst a global health crisis. Aspiring entrepreneurs must think of ways to cater to the local needs for healthy products.
3. Home Construction Industry
Home-improvement projects have surged during the pandemic. This is expected as many households have stayed indoors and thought about improving their homes and outdoor spaces. In fact, 2020 was tagged as a "Year of Home" as many homeowners pursued home renovation projects. However, this year is considered the "Year of the Yard," as many households think about improving their outdoor spaces.
It is, for the above reasons, the home construction industry is thriving. Homeowners either pursue DIY home renovation projects or hire contractors to do the job for them. They even get tradespeople for electrical, plumbing, roofing, and even HVAC maintenance and repair services. They even go as far as hiring landscaping and lawn care services to boost their property's curb appeal.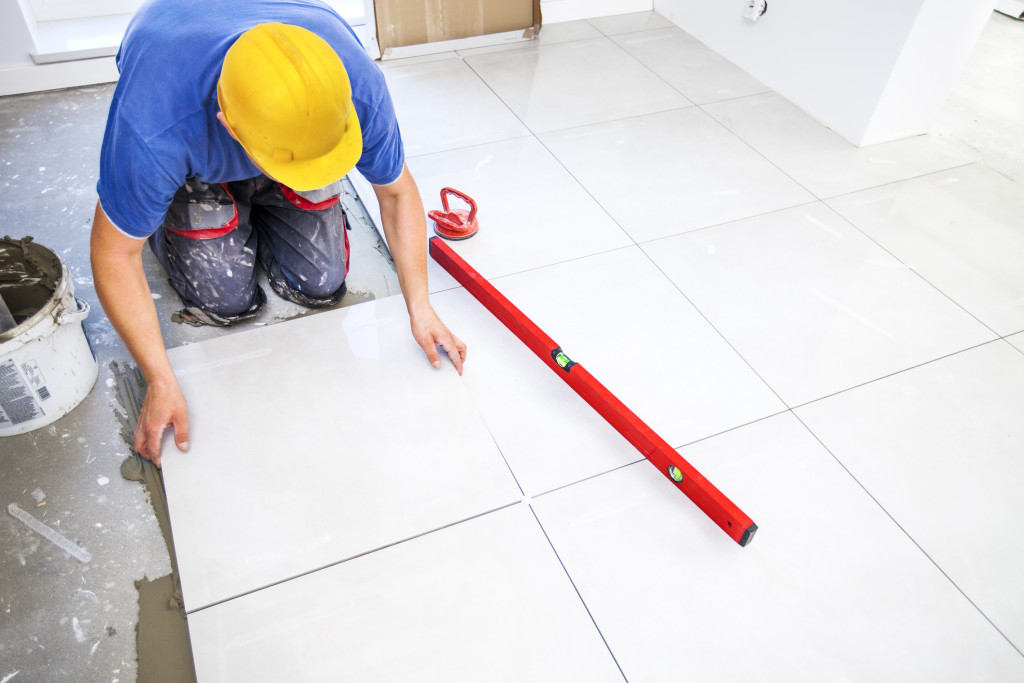 4. Legal Practice
The legal industry is among those that are thriving amid the pandemic. This is because many legal issues have arisen. These include estate planning, housing, employment, family, tax, and insurance concerns.
For one, many companies have laid off their employees, so these workers resort to hiring lawyers to claim benefits. Also, many individuals have launched new businesses, where some get legal services for business licensing and trademarks. Plus, those evicted from their apartments also seek legal advice and services. Even family concerns concerning child support and custody have arisen during the pandemic.
In addition, some older individuals and those with underlying health conditions hire elder care attorneys to write a Will or designate a healthcare surrogate. Even some individuals seek legal advice and support for tax and insurance concerns.
5. Manufacturing Industry
Surprisingly, the manufacturing industry is one of those that are flourishing. A manufacturing and distribution survey has seen how the industry has managed to rise above the COVID-19 pandemic. The survey sought to take the pulse of the industry and measure the status of its businesses. As a result, it has shown significant or modest business profitability among companies in this industry.
In addition, new and emerging trends have come out during the global crisis. These include localized production, digital transformation, resilient supply chain, workforce investment, and sustainability. These trends are the reasons this industry is thriving and surviving in a global crisis.
The global pandemic doesn't have to stop some businesses from launching and even growing. Take those businesses in the eCommerce, food and drink, home construction, legal practice, and manufacturing industries. They have managed to thrive and survive amid a global crisis. It's just a matter of acknowledging the pandemic situation, finding alternative means to continue running, and staying resilient, no matter what.