The industry constantly evolves, and new trends can help restaurants stay competitive. Currently, ghost kitchens are becoming the primary trend in the industry today. It was worth $56 billion in 2021 and is growing even faster this year. Here's what you need to know about ghost kitchens today.
What is a Ghost Kitchen
The world of food service is constantly evolving, and the latest trend that is taking the culinary world by storm is ghost kitchens. A ghost kitchen is a food service operation that operates out of a shared commercial kitchen space or a dedicated facility with no dine-in option. The food is prepared only for delivery or pick-up.
If you're an entrepreneur looking to get into the food business or an existing restaurant owner looking to expand your offerings, here are the top five reasons you should consider starting a ghost kitchen today and how to get started.
Lower Initial Investment
One of the biggest advantages of starting a ghost kitchen is that the initial investment is significantly lower than starting a traditional restaurant. You don't need a lot of space or a fancy dine-in setup which means you save on rent, equipment costs, and staffing expenses. With a ghost kitchen, you can focus more on the quality of your food and the marketing efforts to promote your brand.
Efficient Operations
Another appeal of a ghost kitchen is that it allows you to operate more efficiently. You can prepare food in bulk, optimize your kitchen layout and reduce food waste. Shared commercial kitchen space can provide the necessary tools and equipment to prepare and cook food without the need for additional investments. With a focus on cooking, marketing, and delivery, you have more opportunity to streamline your operations and boost your bottom line.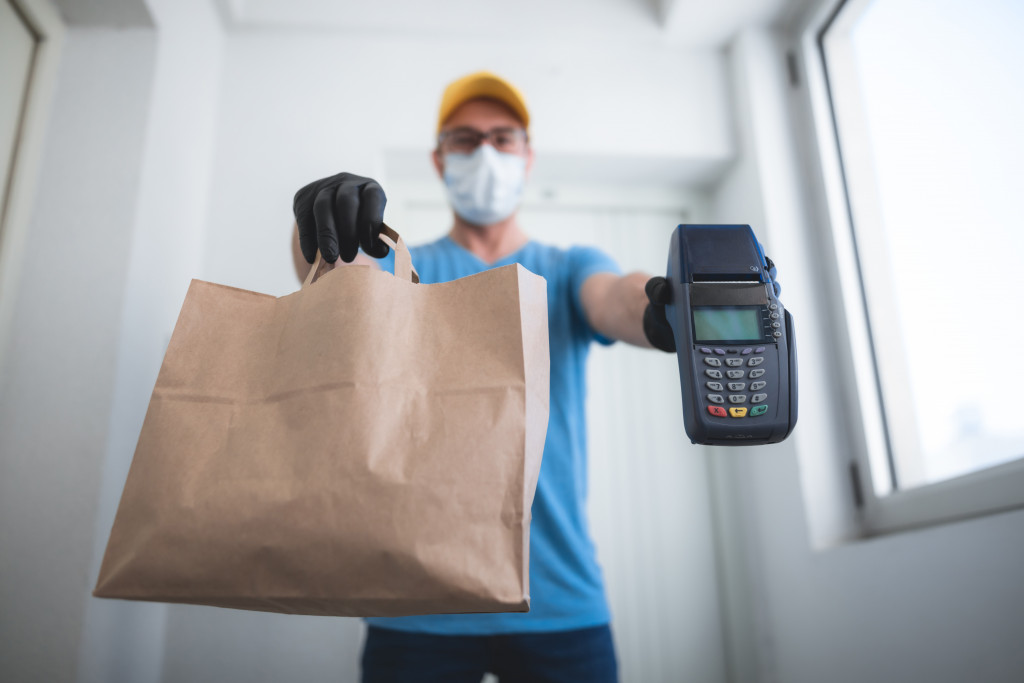 Meet Consumer Demand
The demand for food delivery has grown significantly in recent years, especially with the COVID-19 pandemic pushing many consumers to shift their eating habits to safer options, such as delivery or takeout food. Having a ghost kitchen can meet those demands seamlessly. A delivery-only service can appeal to many consumers looking for fast delivery and quality food.
Geographic Expansion
Another advantage of having a ghost kitchen is expanding into new territories without the excessive overheads of traditional brick-and-mortar restaurants. By using third-party delivery services like UberEats, DoorDash, or Grubhub, you can offer your food to a broader market without the risks of opening a restaurant in a new region.
Increased Revenue & Scalability
With lower overheads, increased efficiency, and the ability to expand your reach, a ghost kitchen provides the perfect opportunity for increased revenue and scalability. You can focus on growing your brand, optimizing your menu, and perfectly executing your food offerings to gain a foothold in the market.
As you grow, you can quickly scale your production as per demand and expand into new locations without worrying about the added expenses of opening new physical restaurants. Moreover, since ghost kitchens are expected to grow into one trillion-dollar market in 2030, you have much more room to expand.
How to Get Started
One of the best and cheapest ways to get started is in the comfort of your home. Here's how to do that.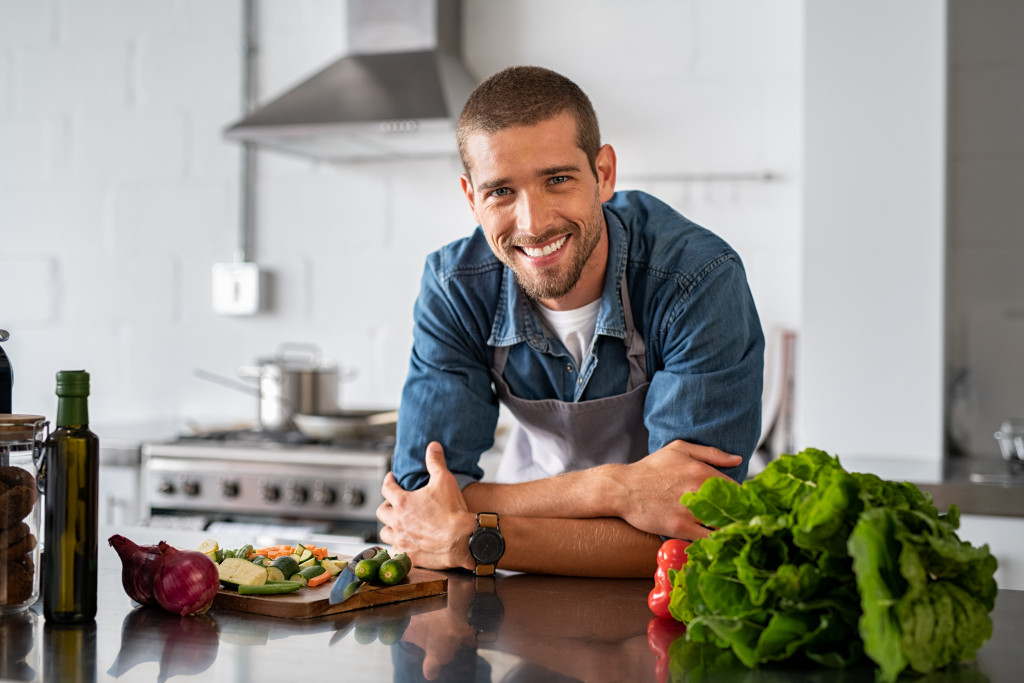 Remodel Your Kitchen
The first step is to remodel your kitchen to create a space dedicated to food preparation and delivery. This includes purchasing equipment such as ovens, refrigerators, and dishwashers. You should also hire a kitchen countertop replacement service to replace outdated countertops. Ensure that your countertops are made of materials that are easy to clean and durable.
Create a Menu & Brand
The next step is to create a menu and brand for your ghost kitchen. This includes creating logos, promotional material, website design, food packaging ideas, and marketing plans. Additionally, you should look into software options such as Delivery Biz Pro or Chownow to help manage your operations.
Set up an Online Ordering Platform
Since your kitchen will operate strictly through online orders, set up an online ordering platform if you don't have one. Several third-party platforms out there that you can use, like Uber Eats, Grubhub, and DoorDash, will manage orders and payments for you. But it's better to create a personalized website and complement it with a mobile app. Doing so will give you more control over your branding, ordering system, and fees.
Ghost kitchens have become the go-to solution for entrepreneurs, restaurateurs, and caterers looking to increase their revenue without taking too much risk. With lower overheads, it's no surprise that ghost kitchens will continue to be a popular trend in the restaurant industry. With these tips in mind, you're now ready to get started on your own ghost kitchen today.