Preparing a home for viewing can help increase its value and make it stand out in a competitive market. 
Decluttering and organizing your house is vital to making an excellent first impression and showcasing the property. 
Create an illusion of spaciousness and stage each room to draw attention to impressive features. 
Professional carpet cleaning ensures that potential buyers get the best impression during a viewing. 
Prior to viewings, it's essential to fix any issues found around the house and maintain yard work like mowing grass.
When selling a home, first impressions can make all the difference. Prospective buyers will often make a snap judgment on a property within the first few minutes of viewing it, and if the home isn't presented well, they may quickly move on to the next option. That's why homeowners must take the time to prepare their homes for viewings, ensuring that they make an excellent first impression on potential buyers.
Preparing a home for viewing can also help increase its value and make it stand out in a competitive market. By presenting the property in the best possible light, homeowners can create a sense of desirability and urgency among prospective buyers, potentially leading to a faster sale and a higher price.
With thousands of houses on the market attracting serious competition from prospective buyers, showcasing your house correctly could make all the difference in finding the right buyer quickly! This guide will offer advice on showing off every inch of your property and tips for ensuring each viewing goes smoothly.
Decluttering and Organizing
Preparing your home for potential buyers is an essential part of selling your home. One key factor that will impress viewers is ensuring the house looks organized and presentable. That doesn't mean spending lots of money on complex renovations; it simply means taking the time to declutter and organize every space in the house.
A good strategy is to go through each room, identify objects or furniture that have no practical use or can be tucked away discreetly, and then find new homes outside the house.
Keeping only what you will need (for example, storing holiday decorations away when not being used) can help create an impression of spaciousness and minimize mess. Doing so may take some extra time now, but your effort can significantly increase your chances of making a successful sale.
Tips for Decluttering
If you plan on listing your home and want to make a great impression on potential buyers, decluttering is an integral part of the preparation process.
Whether you are getting ready to stage or just because it's time for spring cleaning anyway, getting rid of unnecessary and outdated items through donation, recycling, or simply throwing away will make the space easier to navigate and keep viewers focused on the positives in your home.
Take photos or measurements of spaces before freeing up the space to ensure item placement choices when showing your home. Preparations such as decluttering create a welcoming atmosphere for potential buyers and can be effective in helping you make a successful sale.
Organizing Techniques to Make Your Home Look More Spacious
Creating the illusion of spaciousness in your home doesn't have to be a complicated task. One of the most important steps is to purge and downsize. Ensure to eliminate any unnecessary items that can make your space appear cluttered and overwhelming.
A great way to store items without sacrificing floor space is utilizing vertical storage such as bookshelves, wall-mounted racks, or even hanging baskets from ceiling hooks. Additionally, using light colors is a simple trick for making a room seem bigger and airier—you can utilize lighter shades on the walls or even brighten up furniture with a few coats of paint.
With just a few organizing techniques, you can make a huge difference in how people view your home.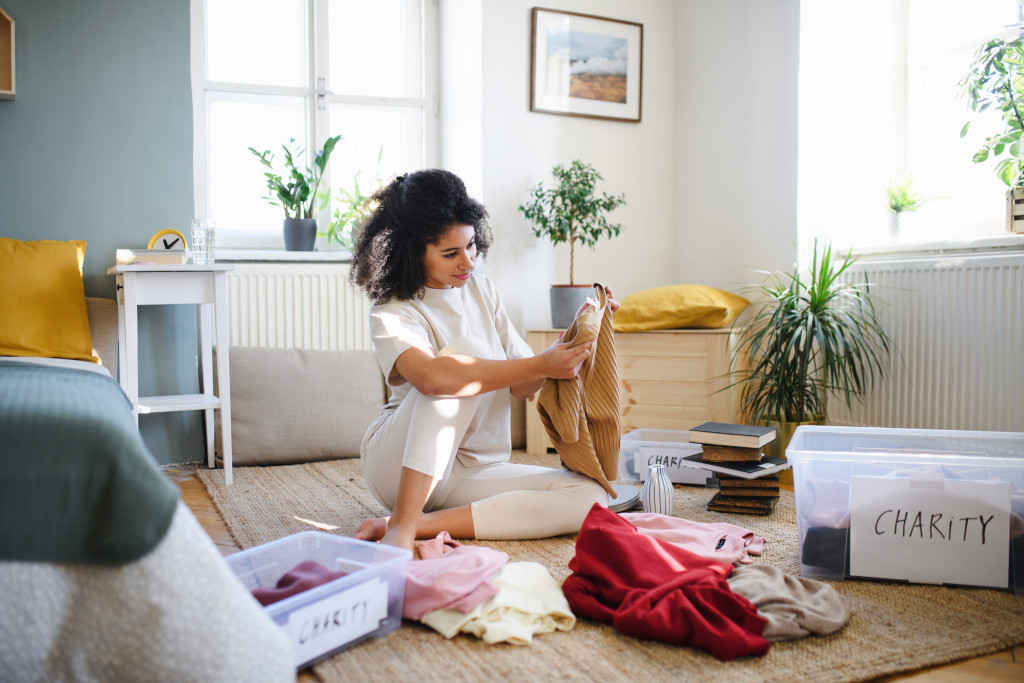 Cleaning and Staging
Cleaning and staging your home for potential buyers is essential before putting it on the market. The time and effort invested in prepping your house before viewings can go a long way in making a good first impression and possibly sealing the deal.
Ensure that you properly clean floors, countertops, bathrooms, bedrooms, and other areas of your home to give prospective buyers a sense of a beautiful, well-maintained property.
Moreover, look into staging your living spaces with tasteful furniture sets to draw attention to impressive features like spectacular floor plans or interesting architectural details.
Cleaning Techniques and Staging Your Home to Appeal to Buyers
If you're looking to attract potential buyers and make a successful sale, cleaning and staging your home properly is critical.
Cleaning techniques involve thorough dusting, vacuuming carpets and furniture, washing windows, cleaning your carpets, and mopping floors. In addition, tidying up all surfaces in the home can help catch potential buyers' attention and give each space an open feel.
To further compel buyers to consider your property, invest in staging it for viewings by arranging furniture appealingly and neatly that flow throughout the house. This will give viewers an understanding of how you have maximized the full potential of each room without overwhelming them with clutter.
Importance of Professional Cleaning Before Viewings
Carpet cleaning is an essential part of ensuring that potential buyers get the best impression during a viewing. Employing the aid of ACS Carpet Cleaning can help you put your best foot forward by having not just the carpets but also the sofas, and even upholstery to look their best for showings and give your home the deep clean it needs to look its best, boosting your property's appeal and increasing the chance of making a successful sale.
Professional carpet cleaning removes more dirt than regular vacuuming and lifts stale odors trapped in the fibers of your carpet, keeping the house fresh and inviting. A fresh, clean carpet can make all the difference in how the house looks and feels to those viewing it.
Repair and Maintenance
Before viewings, ensuring the home is in good repair and maintained to a high standard is crucial. This cannot only help make a great impression but can also help sell the property. Identifying any issues and fixing them immediately is essential for successful selling.
Maintenance also plays a part by making sure yard work such as mowing grass, trimming bushes, and clearing paths are taken care of before any showings.
Aside from aesthetics, upkeep of maintenance can increase or even retain the value of your home if you decide not to sell it after all.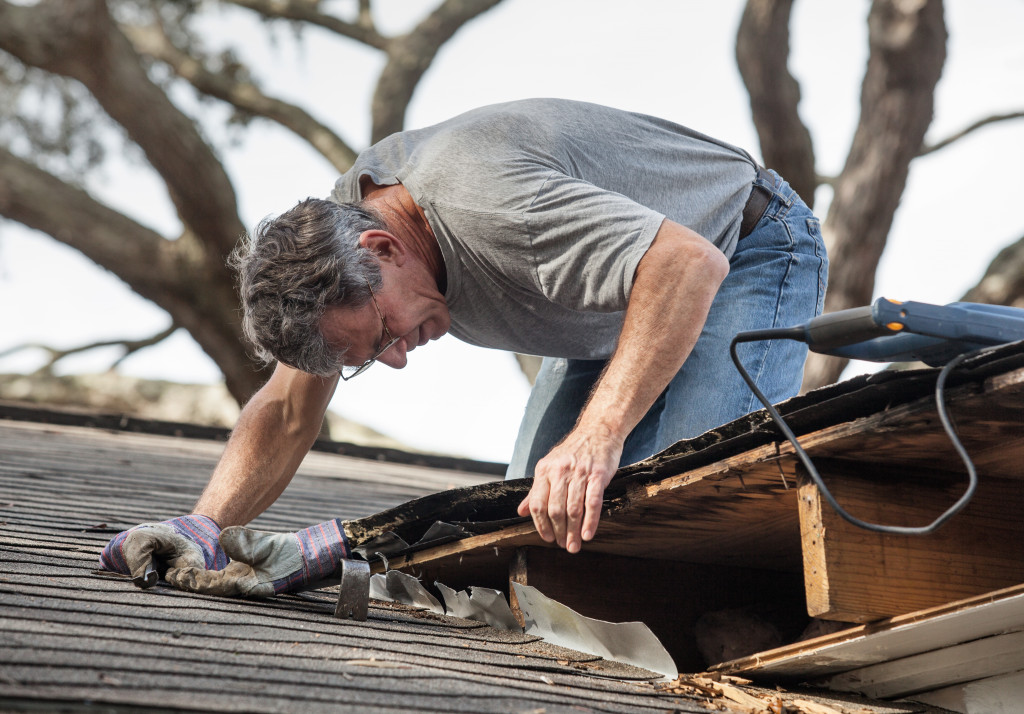 In order to make a great impression on potential buyers, decluttering and organizing your home is essential. You can also clean your home and stage it to make it look more appealing. Professional carpet cleaning is vital before viewings to ensure the highest quality. Lastly, identifying any issues that need repair or maintenance and ensuring they are taken care of before viewings will ensure a successful sale.
All these tips and techniques can help make a great impression on potential buyers and increase the chances of a successful sale. With some preparation, you can transform your house into an attractive property that appeals to purchasers—so take the time to follow these steps, and you can be sure you'll get the best results!