Investing in a comfortable and inviting outdoor dining area is essential for repeat business.
Enhance ambiance with lighting and design features such as water fountains, fire pits, or plants to create a soothing atmosphere.
Curate a delicious and innovative menu with seasonal ingredients, diversifying the offerings to cater to different tastes and dietary preferences.
Provide excellent service to make guests feel seen and cared for, ensuring an enjoyable experience at your establishment.
Outdoor dining has been gaining popularity for the past few years, but the current global predicament has made it essential for restaurants to thrive. As a restaurant owner, your goal is to ensure that your guests have a satisfying meal and an unforgettable outdoor dining experience.
This blog post will explore tips and tricks to help you make outdoor dining a pleasant experience for your guests, ensuring they return for more.
Comfort is Key
Investing in a comfortable and inviting outdoor dining area can boost clientele and create a memorable dining experience. Ensuring your establishment offers a comfortable outdoor dining experience is essential for repeat business, positive reviews, and a thriving restaurant. Here's how to do so:
Perfect Your Furniture and Seating Options
The comfort of your guests is essential for an exceptional outdoor dining experience, and this starts with the furniture. Select quality, comfortable chairs with suitable cushions and textiles that can handle outdoor wear and tear.
Outdoor furniture comes in various materials, including wood, wicker, metal, and plastic. Choose materials that are easy to clean and durable to withstand multiple environmental factors.
Enhance Ambiance with Lighting and Design Features
The perfect atmosphere sets the stage for exceptional outdoor dining experiences. The proper lighting can make your guests feel like they are dining in a beautiful space, adding intimacy and warmth to their outdoor dining experience. Incorporate various lighting techniques, from soft fairy lights, lanterns, or hanging string lights to menu lighting solutions throughout the seating area.
Create a Relaxing and Inviting Ambiance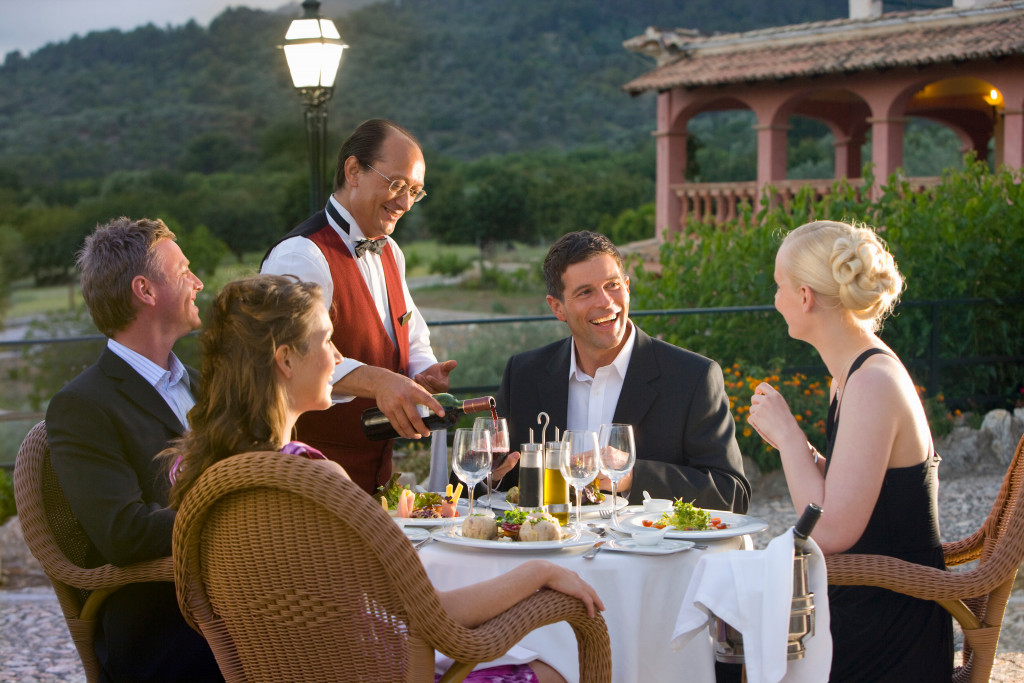 A huge part of outdoor dining is experiencing and enjoying the surrounding environment. Add water fountains, fire pits, or plants to create a soothing atmosphere. This ensures a scenic view and serves as a buffer for any external noises that could be distracting while dining.
And if you have trees surrounding the dining area, seeking the help of professional tree consultants can help you maintain them to ensure guests have an unobstructed view of the sky. These experts are also the best to call if you need professional advice on tree health and management, so your trees remain healthy and attractive.
Consider the Weather
Weather can easily make or break an outdoor dining experience. As a restaurant owner, you must be prepared for the different elements that might come your way—worried about rain? Invest in strong and aesthetically pleasing umbrellas or temporary shades to provide shelter.
For those chilly evenings, strategically placed heaters can make a huge difference in keeping your guests warm and comfortable throughout their meals. Lastly, install fans where air circulation may be lacking to keep customers cool during those hot summer days.
Curate a Delicious and Innovative Menu
A well-designed menu can make all the difference to a restaurant's overall success. A balanced mix of classic favorites and innovative dishes entices customers while revealing your restaurant's unique identity. As a restaurant owner, crafting that perfect menu might seem daunting, but it is attainable with thoughtful planning and regular adaptation.
Plan your dishes around seasonal ingredients
One of the best ways to curate a delicious and innovative menu is to use fresh, seasonal ingredients. Planning your menu around what is fastest in any given season has numerous benefits.
Seasonal ingredients are often at their taste and quality peak, translating into better-tasting dishes. This will set your restaurant apart, as words with fresh ingredients naturally outshine those made with stale, out-of-season ingredients.
Diversify your offerings to cater to different tastes and dietary preferences.
While respecting your restaurant's unique identity and core concepts, it's essential to diversify your menu to cater to various preferences and dietary requirements. Consider including vegetarian, vegan, gluten-free, and allergen-friendly dishes. This consideration demonstrates your restaurant's commitment to accommodating all customers and ensuring an enjoyable dining experience for everyone.
Excellent Service – The Icing on the Cake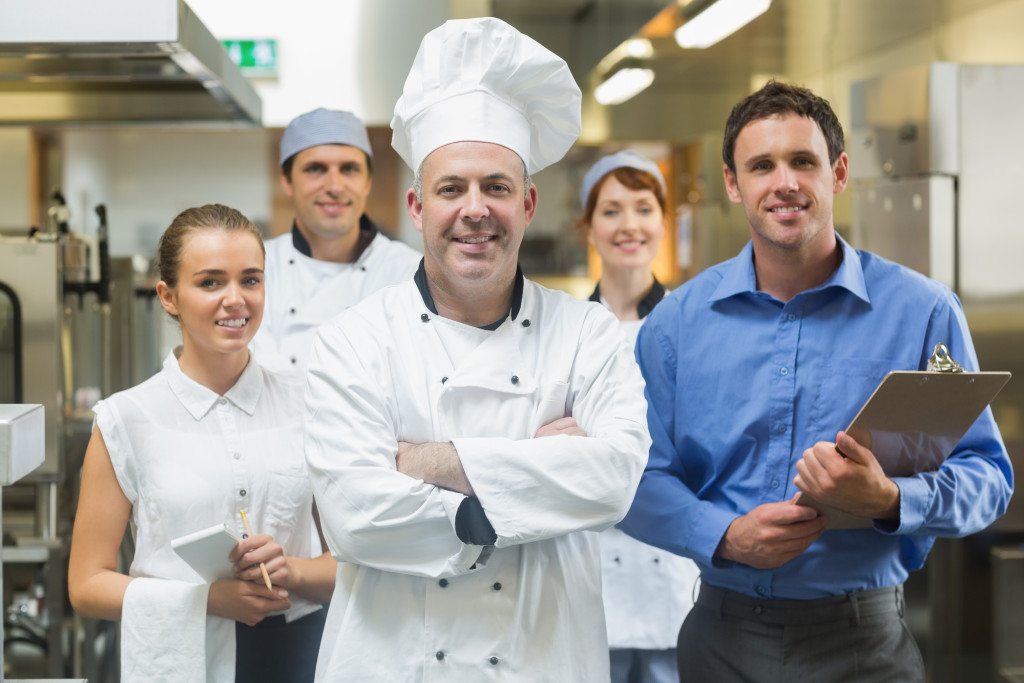 Your outdoor dining experience will only be as pleasant as your service. Ensure you have a well-trained staff that provides attentive, prompt, and friendly service to your guests. Keep in mind that guests dining outdoors may require a bit more attention due to potential weather changes or other unforeseen circumstances. The key here is making your guests feel seen and cared for, resulting in an overall enjoyable experience at your establishment.
The Takeaways
Creating a pleasant outdoor dining experience for your guests involves much more than serving delicious food. With the right atmosphere, comfortable seating, weather control, a well-curated menu, and excellent service, you're guaranteed to provide an unforgettable experience time and time again for your guests. So, take the necessary steps to elevate your outdoor dining game and watch your restaurant flourish as loyal customers return for more.