So, you've got a great business idea, and you're ready to take the plunge into the world of online entrepreneurship. Congratulations! Starting an online business is a great way to achieve financial freedom and live the life you want.
But before you launch your business, there are a few things you need to have in place first. This blog post will share six things every online entrepreneur should have before launching their business. Read on to find out what they are!
1. A Solid Business Plan
A solid business plan is first needed before launching your online business. This document will outline your business goals, strategies, target market, and financial projections. A business plan will help you be on track and stay focused as you launch and grow your business.
Plus, it's a great tool to bring out when you're seeking funding from investors or lenders. For example, if you're looking for a small business loan to help get your business off the ground, your lender will likely require you to submit a business plan along with your loan application.
In addition, your business plan can also help you identify potential risks and challenges you may face as you start and grow your business. This way, you can develop strategies to mitigate these risks before they have a chance to impact your business.
2. A Professional Website
In today's digital world, having a professional website is essential for any business—online or offline. Often, your website will be the first thing potential customers will see of your business, so it's critical to make sure it's well-designed and up-to-date. If you're unsure how to create a professional website, plenty of resources and tutorials are available online.
You can also hire a web designer to create a custom site for you. For instance, if you're selling products online, you'll need to make sure your website has a built-in eCommerce platform so customers can easily purchase your products. If you're providing services, you'll want to showcase your work and include testimonials from satisfied clients.
No matter your business type, your website should be visually appealing, easy to navigate, and informative. It should also be mobile-friendly, as more and more people are using their smartphones and tablets to browse the internet.
3. The Right Photography Gear
If you're selling products online, professional-quality product photos are a must. People want to see what they're buying, so your product photos need to be clear, well-lit, and aesthetically pleasing.
Investing in high-quality photography gear is a good idea if you take your own product photos. For instance, you will need a durable macro lens for your phone to get close-up shots of small products. This way, even if you can't invest in a DSLR camera and some studio lighting yet, you can still take more complex product photos.
There are plenty of tutorials available online that can teach you how to take great product photos. Once you've mastered the basics, you can start experimenting with different lighting and composition techniques to get the look you want.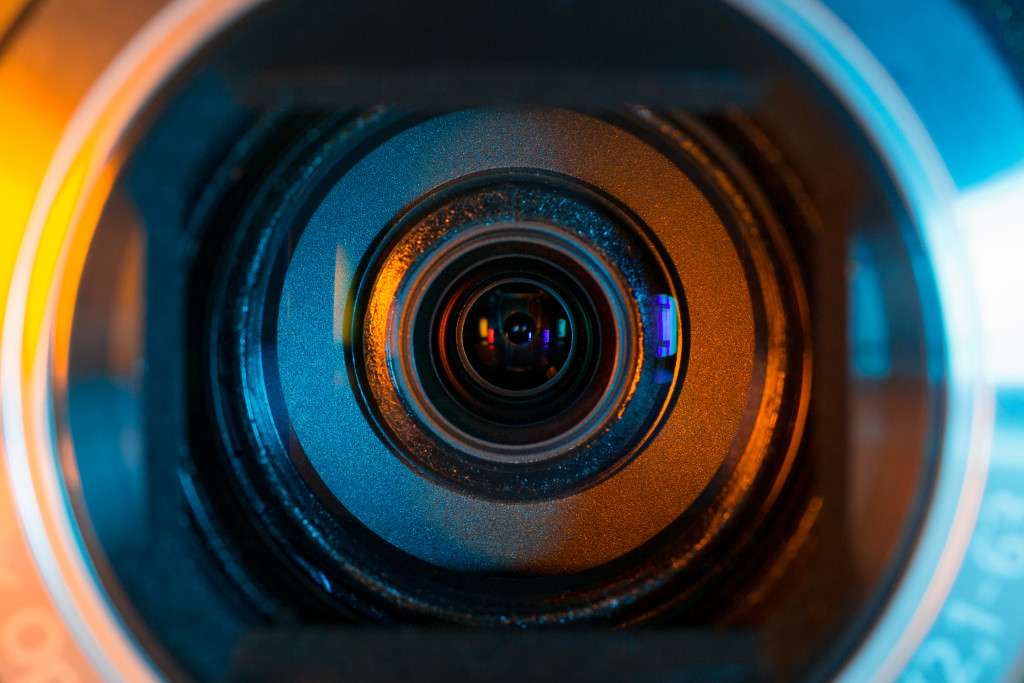 4. A Marketing Plan
No matter how great your product or service is, it won't sell itself—you need to market it to potential customers! That's why it's crucial to have a marketing plan in place before launching your online business. Your marketing plan should outline your marketing goals and strategies for reaching your target market.
It should also include a budget for marketing activities like advertising, public relations, and content creation. Plus, your marketing plan should detail the methods you'll use to measure your marketing campaign's success. This way, you can make adjustments as needed to ensure you're getting the most out of your marketing efforts.
If you're unsure where to start with your marketing plan, plenty of templates and examples are available online. You can also hire a marketing consultant to help you create and implement your marketing strategy.
5. A Customer Relationship Management (CRM) System
A CRM system is essential for managing customer data and keeping track of customer interactions with your business. Having a CRM system in place will help you nurture leads and convert them into customers (and repeat customers!). There are many different CRM systems available, so be sure to research one that's right for your business needs and budget.
Investing in a CRM system is a smart idea if you're serious about growing your online business. Not only will it help you keep track of your customers, but it can also automate some of your marketing and sales tasks. This way, you can focus on other aspects of running your business.
When choosing a CRM system, be sure to consider its features, pricing, and integration options. You'll also want to make sure the CRM system you choose can grow with your business.
6. Funding
Last but not least, you'll need some seed money to get your online business up and running. Whether you're funding your business yourself or seeking investment from angel investors or venture capitalists, make sure you have a solid plan in place for how you'll use the funds raised.
Once you've secured funding, be sure to keep track of expenses using accounting software or with the help of an accountant—this will come in handy come tax time!
Now that you know what you need to launch your online business, it's time to get started! Creating a successful online business takes hard work, dedication, and perseverance. But with the correct planning and execution, it can be a highly rewarding experience—both personally and financially.