Offer competitive pricing and package deals to incentivize customers.
Invest in quality equipment and tools, such as a portable paint booth and specialized toolbox.
Provide excellent customer service by being available, approachable, and prioritizing safety.
Train your team regularly on the latest trends and developments in the industry.
Leverage technology to improve services, including automated vehicle diagnostic and inspection systems and digital invoicing systems.
Running an automobile repair shop can be an incredibly satisfying business. You get to work with vehicles every day and help drivers get back on the road safely. However, a lot of shops struggle with customer retention and sales increase.
If you're one of them, you must consider tweaking your business practices to improve customer satisfaction and boost your bottom line. Here are five tips on improving your auto shop services and attracting new customers.
Offer competitive pricing
One of the most significant factors influencing customers' decisions to stay loyal to your auto shop is your pricing strategy. If you're overcharging customers or not being transparent about your pricing, you will likely lose them to a more affordable competitor.
To price competitively, research your local market, check out your competitors' prices, and adjust your rates accordingly. You may also consider offering package deals or loyalty programs to incentivize customers to return.
Invest in high-quality equipment
Auto repair equipment can get expensive, but it's worth the investment if you want your shop to thrive. High-quality equipment can help you perform faster and more efficient repairs, leading to satisfied customers.
On the other hand, shoddy equipment can lead to frustration and slow the repair process. Investing in equipment that will make the job easier for your staff would also be ideal. Here are a few examples:
Portable paint booth
A portable paint booth allows you to spray paint cars in a controlled environment. This helps ensure the room is adequately ventilated and dust-protected, making painting jobs quicker and more efficient.
Some advantages of using a portable paint booth are its portability, affordability, and convenience for smaller jobs. This will make it much easier for you and your staff to finish painting jobs on time.
Toolbox with specialty tools
A toolbox with specialized tools can help you get the job done faster and more precisely. These tools are often specific to certain automobile parts, enabling you to complete repairs quickly and accurately. With a toolbox full of unique tools, your staff can perform complex maintenance without searching for a suitable device every time.
Focus on customer service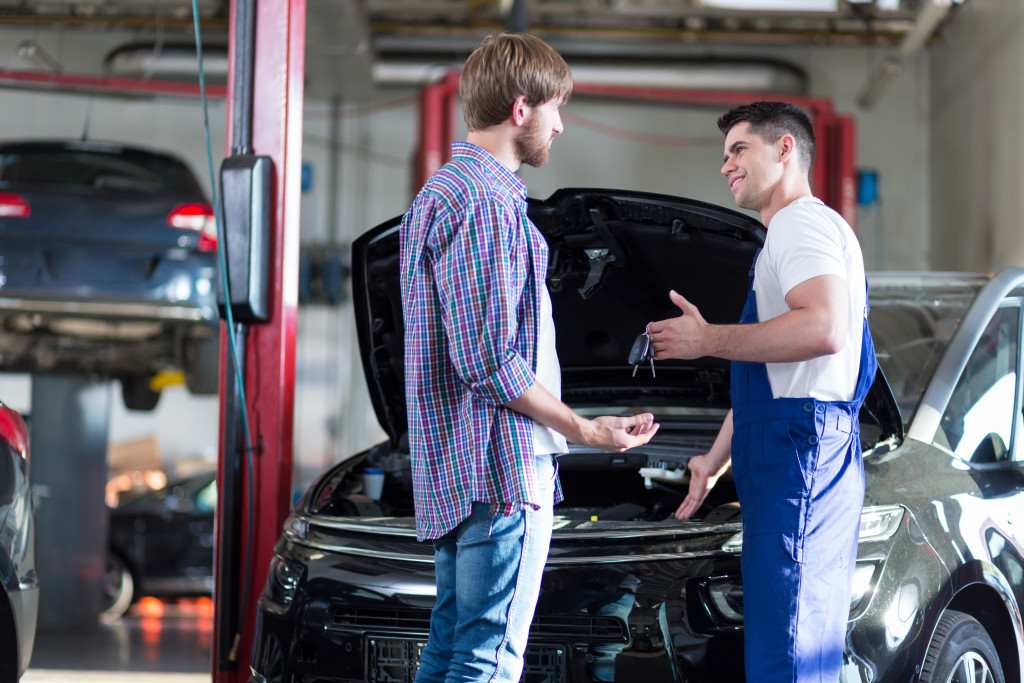 Regarding the automobile repair business, customer service can make or break your success. Your customers want to feel valued and heard, so make it a point to prioritize their needs. Be accessible and approachable, prioritize safety, and communicate clearly and regularly throughout car repair. Keeping your shop clean and organized is essential so your customers feel confident that you're taking good care of their vehicles.
Train your team
Your mechanics and customer service representatives are the backbone of your auto shop. They're the ones who interact with customers daily and handle complex repairs. For your shop to thrive, having a well-trained team to provide high-quality service is critical.
Offer regular training modules to your staff to keep them up-to-date with the latest trends and developments in the industry. Encourage them to attend trade shows and seminars to hone their skills and meet industry leaders.
Use technology to your advantage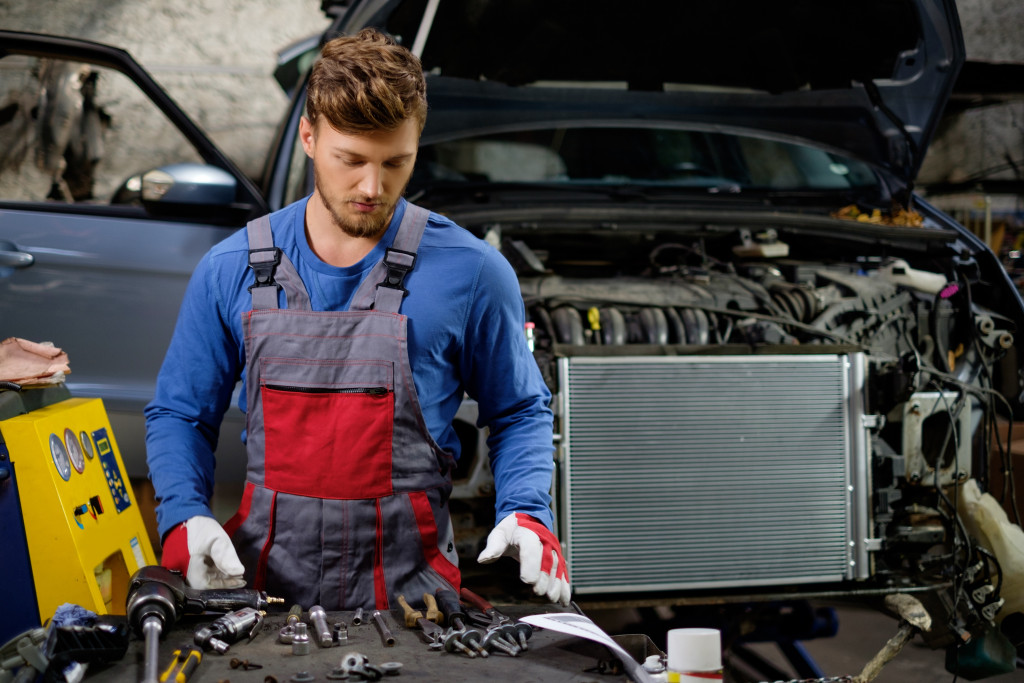 Technology has deeply infiltrated the automotive industry, making it possible to revolutionize how vehicles are maintained, repaired, and serviced. Using technology to your advantage can help you improve your auto shop services and stay ahead of the competition.
Automated Vehicle Diagnostic and Inspection Systems
One of the most significant advantages of technology in auto shops is automated vehicle diagnostic and inspection systems. These systems use advanced algorithms and sensor technology to diagnose problems and identify vehicle defects in seconds. This saves time and provides a more accurate diagnosis of the problem, ultimately leading to better repairs and increased customer satisfaction.
Digital Payment and Invoicing Systems
Last but not least, digital payment and invoicing systems are essential to any modern auto shop. These payment systems enable quick and easy payment processing, improving the customer experience and saving time for your staff. Additionally, with digital invoicing systems, you can easily track invoices, manage payment statuses, and send reminders to customers about unpaid invoices.
Final Thoughts
Running an auto shop can be challenging, but it can also be gratifying if you implement the right strategies. Following these five tips, you can improve your auto shop services, retain customers, and grow your business. Always focus on customer satisfaction, invest in quality equipment, and train your staff effectively. Ultimately, your success will be determined by how well you serve your customers and how effectively you run your shop.