Introduction
When it comes to making money in the real estate industry, starting a property management business can be a great way to gain significant returns. Property managers are important in connecting landlords with tenants and ensuring that rental properties are maintained and up-to-date. This is especially true when many people are looking for housing options in times of high rent demand.
There are many benefits to starting a property management business, including the potential for financial growth and increased industry recognition. As a property management business owner, you can work with other real estate professionals in your area. So, you will be able to increase your net worth and the value of the properties you are managing.
If you're considering starting a property management business, this article will explain how to get started.
What Is Property Management?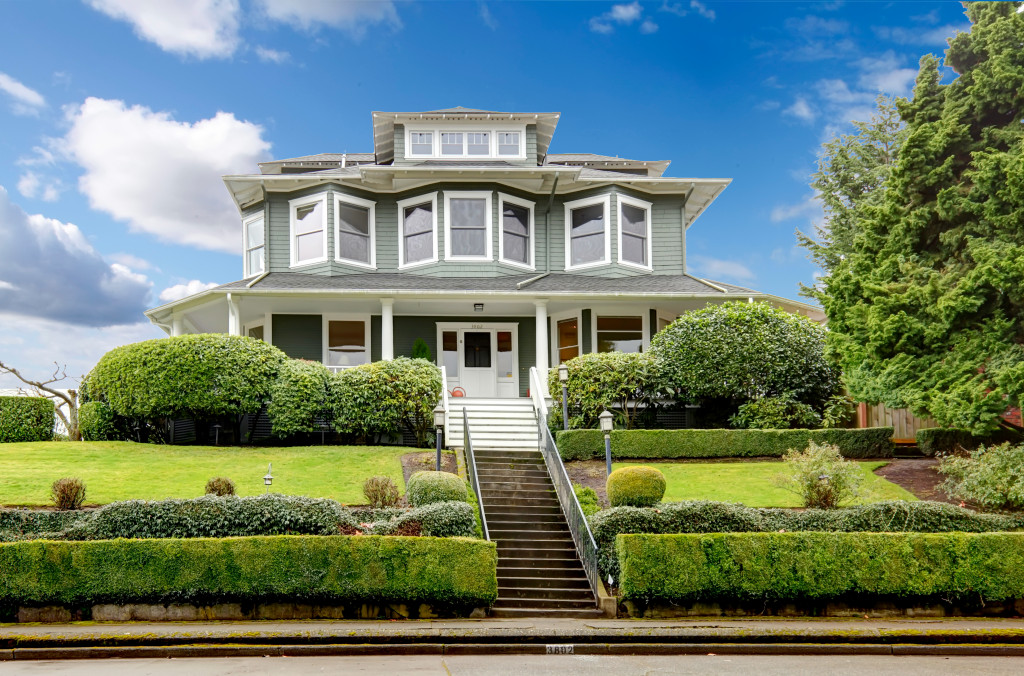 A property management business is responsible for the day-to-day operations of a real estate property. This includes tenant relations, rent collection, maintenance and repair, advertising available units, and compliance with local laws and regulations. Property managers are the link between landlords and tenants. They handle all aspects of running a rental property, from finding tenants to dealing with repairs and maintenance issues.
Property managers also provide financial services, such as collecting rent and managing expenses. They create contracts and monitor rentals for compliance with local laws. In addition, they perform routine inspections to ensure the property is safe and secure. This ensures that both landowners and tenants are satisfied with the property management services they have received.
This business keeps the real estate market running smoothly, as properties are kept in good condition, and tenants are happy with their homes. Property management businesses also help landlords maximize their income by correctly handling rental payments and expenses.
When leasing a property, the property management business also acts as an intermediary between landlords and tenants. They make sure that rent is collected on time, leases are signed correctly, and all other terms of the agreement are followed. A property brokerage firm may also provide property management services, but the services are usually more limited.
How To Start A Property Management Business
If you're planning on starting a property management business, there are several steps you need to take.
Research and Planning:
Many potential entrepreneurs may not be aware that they must obtain a real estate license and a business license to operate legally. Understanding the process for obtaining these licenses and any other regulations applicable to your location is essential.
Once you've done your research, it's time to start planning the various aspects of your property management business. You'll need to create a business plan with goals and strategies, determine the services you will offer, define your target market, and consider pricing structures. This will also mean deciding which software and technology you'll use to manage your business. A comprehensive business plan will help you stay organized and on track as you move forward with your goals.
Legal Requirements and Licensing:
Because property management is a regulated industry, it's essential to ensure that you comply with all relevant laws in your area. Different local and state regulations may apply depending on the type of property you manage and the jurisdiction in which they are located. Understanding what licenses and permits you need to operate legally is vital.
You must know the laws regarding zoning, health and safety, repairs, tenant rights, and other compliance issues. It's also essential to understand the real estate industry in your area so you can accurately manage rents, fees, and contracts. Some states also regulate how much you can charge for management fees. This is something you should research before opening your business.
Building a Team: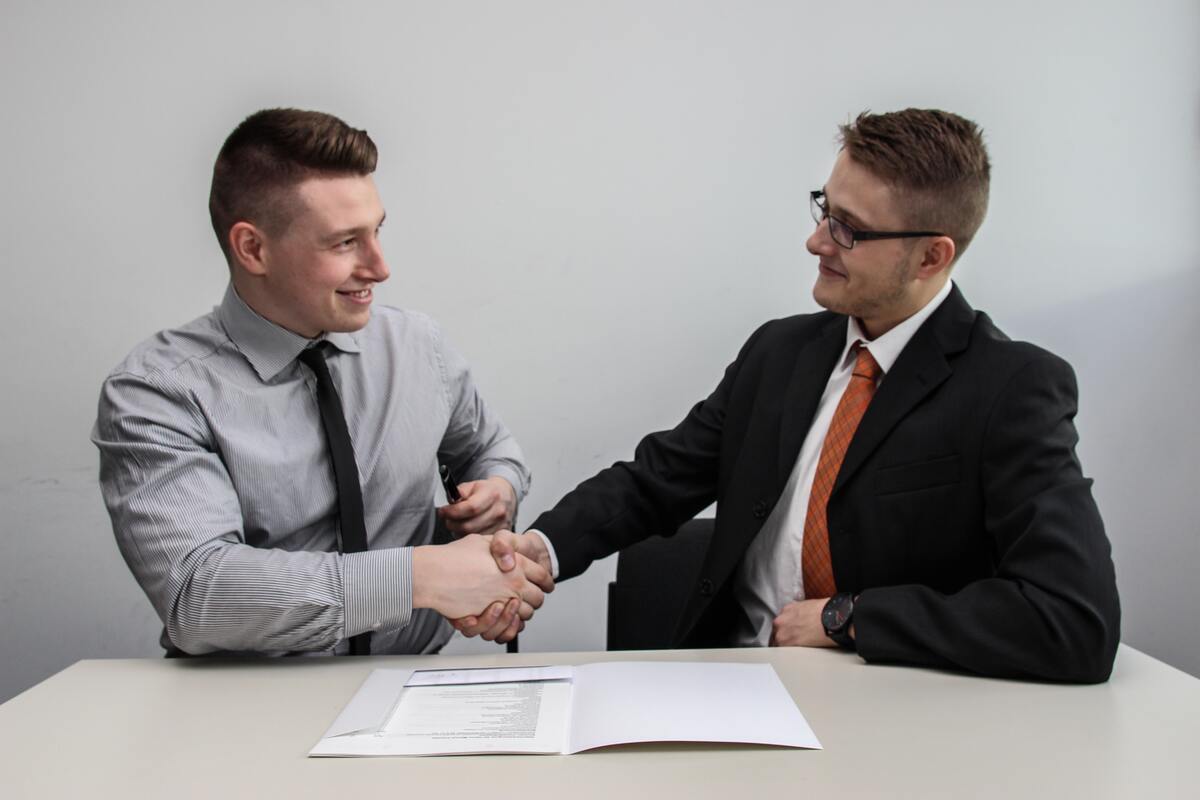 Of course, you'll need to build a team of qualified professionals to run your property management business. Your team should include property managers responsible for tenant relations, rent collection, and managing any maintenance or repair issues; maintenance staff for preventive maintenance and emergency repairs; and administrative support staff to handle paperwork and ensure compliance.
When hiring, it's important to consider each candidate's qualifications to ensure they have relevant experience to their role. It's also essential to check references and verify any licenses or certifications they may need for their job. As the leader of a successful property management business, you will need to be able to delegate and trust other team members. If you have the right team, you can trust them to manage your property effectively.
Setting Up Operations:
When setting up your property management business, you'll need the right tools and software to manage the day-to-day operations. This includes software for tracking properties, tenant management systems, and financial record-keeping programs. It's important to pick a system that is easy to use and tailored to your needs.
Some features you'll need to look for in a property management system include tenant onboarding and payment processing, accounting features, lease management tools, work order management, automated rent collection, and an easy-to-use interface. Some systems also offer marketing tools and analytics to help you stay on top of the latest trends in your market.
Marketing and Networking: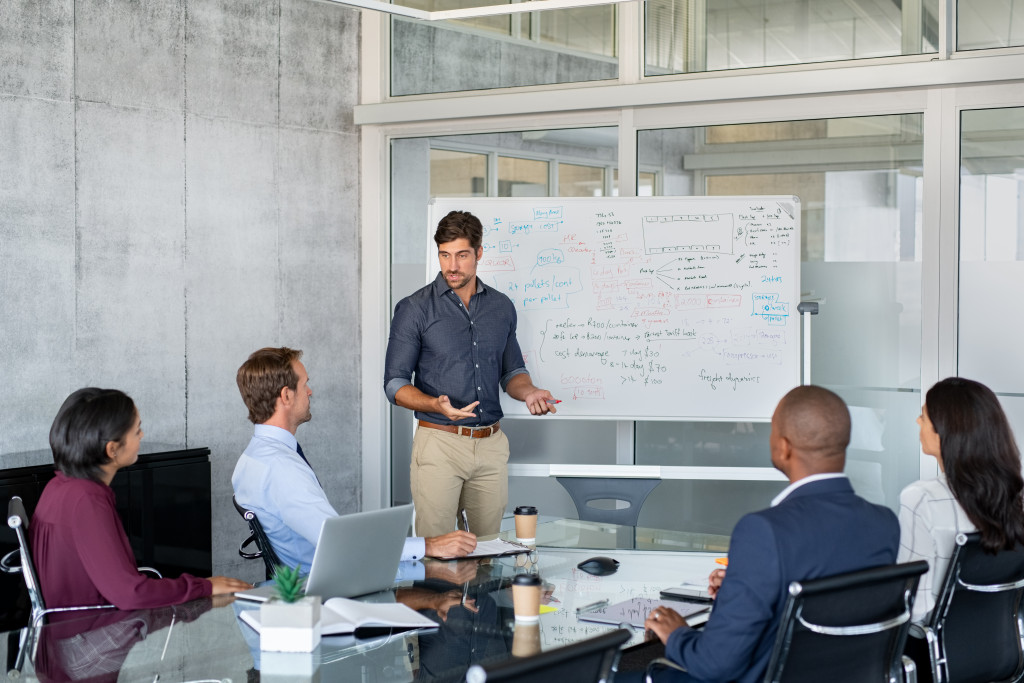 With your team and operations in place, you'll need to get the word out about your property management business. Start by creating a website with a professional design that showcases your services and features customer reviews. You should also create social media accounts on platforms like Facebook and Instagram to attract potential clients.
Don't forget to attend local real estate events and join your local real estate association. These events are a great way to connect with other industry professionals and potentially find new clients. You should also contact existing contacts for referrals, as word of mouth is still one of the most effective ways to grow your business.
Pricing and Fee Structure:
Finally, it would help if you considered how to structure your pricing and fees. There are several pricing models, including flat fees, percentage-based fees, and hybrid models. Depending on your services and target market, one model may be more advantageous than another. It's vital to ensure your pricing is competitive compared to other property management businesses in the area. It's also essential to be transparent about your fees and services to avoid surprises for clients.
Costs Involved In Property Management Business
There are many costs associated with starting and running a property management business. Before launching your business, you should take the time to consider all of these potential expenses and budget accordingly.
First, you must obtain the necessary permits and licenses to operate legally in your state. This could include a real estate license and other business-related licenses, depending on your location. You will also need to pay any associated fees for these licenses.
In addition, you may need to purchase software and technology for managing your business operations. This could include tenant management systems, accounting software, property tracking systems, financial record-keeping programs, and more. Depending on the complexity of these products and the size of your business, these costs can add up quickly.
Staff costs will also be an essential factor in your budgeting process. This includes salaries for property managers, maintenance staff, and administrative support personnel. You should also consider the cost of hiring a lawyer to help you with any legal matters related to your business.
Marketing expenses are necessary for generating leads and attracting potential clients. Creating a website, developing an advertising plan, and joining real estate associations can all be expensive. You should also consider any additional costs for printing materials or attending events to network with other industry professionals.
Finally, you'll need to factor in the cost of insurance coverage for your business. This includes professional liability insurance and other types of protection depending on the size and scope of your operations.
Know Future Trends In Property Management Business
The property management industry constantly evolves as technology advances and consumer preferences change. Property managers must stay up-to-date with the latest trends to run a successful business.
One trend that is gaining momentum is the integration of technology into property management operations. Many options are available for streamlining day-to-day tasks, from tenant management systems to online payment processing. Cloud-based solutions provide remote access to data and enable property managers to work offsite, saving time and money.
Sustainability is another trend that is becoming increasingly important in the industry. Property managers can help protect the environment by incorporating energy-efficient products and encouraging tenants to recycle materials such as paper and plastic. They can also implement water-saving strategies like low-flow fixtures and rainwater harvesting systems.
Another trend is the focus on enhancing the tenant experience. This includes providing better customer service, offering flexible rental options, improving communication between tenants and landlords, and providing amenities that make living in a rental property more enjoyable.
With it, it's important to stay updated with industry advancements. Property managers should attend seminars, trade shows, and conferences to learn about best practices and new technologies in the industry. This helps them stay ahead of the competition and ensure their business runs efficiently.
Conclusion
Starting a property management business can be a rewarding and financially successful venture. Following the steps outlined in this article, you can get your business up and running with minimal effort.
It's essential to research and understand all the legal requirements before launching your business. You'll also need to hire qualified staff, secure software and technology for managing operations, and create a competitive pricing structure in the market.
Finally, staying updated with emerging trends in the property management industry is important. This includes integrating technology into your business operations, focusing on sustainability, and enhancing the tenant experience. By staying informed about industry advancements, you can ensure your business runs smoothly and stays competitive. With the right strategies and a commitment to success, you can achieve your goals of creating a successful property management business.