The increase in mortgage prices increased the demand for rental properties. The first quarter saw apartment occupancy rates reaching 97.6 percent. The market also saw rents for new leases up by 15.2 percent across the country. This shows an increase in demand for rental property.
Even as landlords enjoy the situation, they should also work on enhancing the appeal of their rental properties and attracting even more tenants. The tips below make your rental property stand out from the rest.
Start with the curb appeal.
Landlords should always start with curb appeal when trying to make their rental property more appealing to tenants. A well-maintained and attractive exterior will entice potential tenants to take a closer look at what your property has to offer.
Keep the lawn mowed, trimmed shrubs, and tidied up any landscaping. Also, repaint any faded or chipped paint on the exterior of your property. You can also replace existing windows with hardwood windows. These windows enhance the charm of the rental property and make it appealing to potential tenants.
The interior is just as important as the exterior.
While the outside of your rental property is essential, don't forget about the inside. The interior of your property should be clean and well-maintained. This includes ensuring no stains on the carpets or floors, the walls are free of cracks or holes, and all appliances are in working order.
You should also consider upgrading the fixtures and furniture in your rental property. This will give it a more modern look and feel that potential tenants will appreciate. You should also enhance the kitchen. This is one of the most important rooms in any home, so ensure it is up to date and includes all the amenities potential tenants would want. Cleaning the kitchen also reduces exposure to indoor pollutants, such as bacteria and allergens. It also discourages pests from entering the house.
Consider the amenities your rental property offers.
When potential tenants are looking for a rental property, they will also consider the available amenities. If your rental property lacks amenities, you should consider adding some. This could include a swimming pool, fitness center, or playground. Potential tenants will find a rental property offering these amenities.
If the property is in a building with amenities, you should ensure the tenant has access to them. If they don't, they may look elsewhere for a rental property that does offer access to the amenities they desire.
Security is another essential amenity to consider.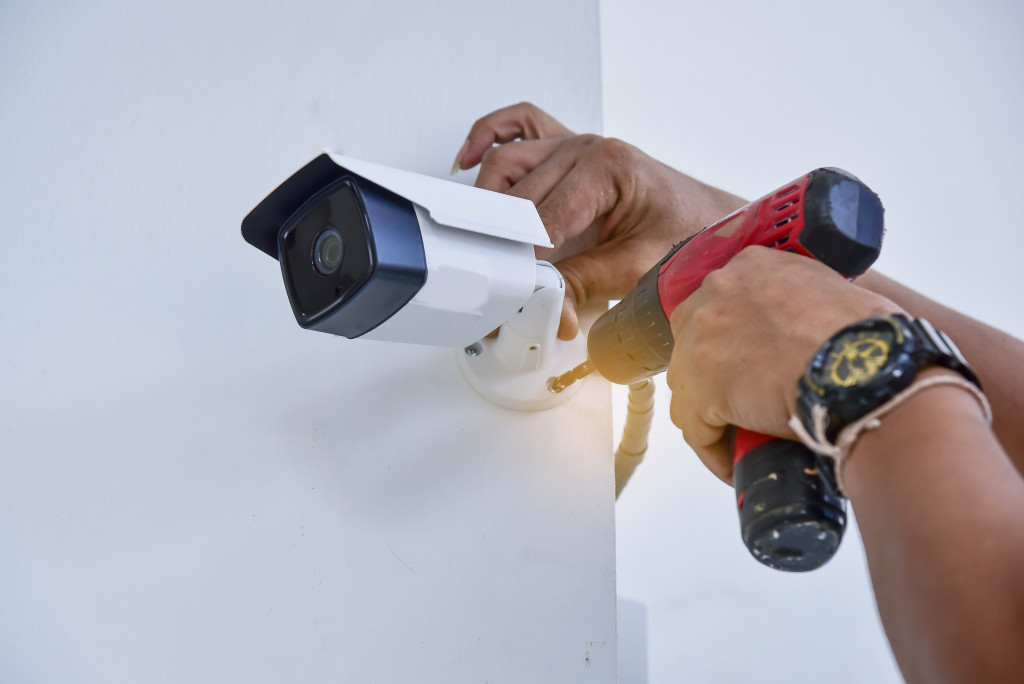 With the increased crime rates, potential tenants are looking for rental properties with security features. This could include security cameras, an alarm system, or a security guard. These security features will increase your rental property's appeal to potential tenants and help them feel safe in their new homes.
Providing security on the property also protects landlords from liability. If a tenant is injured on the property, the landlord may be held liable if there is no security. This is particularly true when a crime happens on the property.
Create an inviting atmosphere.
People are often drawn to places that have an inviting atmosphere. Whether it's a cozy coffee shop with a warm fireplace or a beautiful park with well-manicured gardens, people feel comfortable and relaxed in environments that are pleasing to the eye. The same is true for your home – if you want to attract potential tenants, it's crucial to ensure your rental property has an inviting atmosphere.
You can enhance the lighting and paint the property with warm, neutral colors to create a space that feels inviting and welcoming. You can also consider adding personal touches, like hanging artwork or setting out vases with fresh flowers. These small changes can make a big difference in making your rental property more appealing to potential tenants.
Ensure the property is well-maintained.
In addition to ensuring the property is clean and up-to-date, you should also ensure it is well-maintained. This includes:
Regularly check for repairs that need to be made, such as fixing leaks.
Repairing holes in walls or ceilings.
Addressing any other maintenance issues.
It's also important to keep the outside of the property well-maintained. This includes mowing the lawn, trimming the hedges, and removing any debris on the property. These simple tasks will make your rental property more appealing to potential tenants and help it stand out from other properties in the area.
Respond quickly to tenant requests.
One of the most important things you can do as a landlord is to respond quickly to tenant requests. By responding quickly, you show your tenants that you are responsive and care about their needs. This will help build a positive relationship with your tenants and make them more likely to recommend your property to others.
If you don't respond quickly to tenant requests, you risk damaging your relationship with them. This could lead to them leaving the property or giving it a bad review, which could deter other potential tenants from renting from you.
Following these tips can make your rental property more appealing to potential tenants and attract even more business. With the right marketing, you can find the perfect tenant for your property in no time.