Have you ever thought about working in the fitness industry? While it may seem intimidating initially, with the proper guidance and information, you can be on your way to a successful career in no time!
The fitness industry is a broad field with numerous career opportunities. Whether you're looking to become a personal trainer, an instructor in a gym or health club, or even open your own studio, you have plenty of options. What's excellent about pursuing a career in this industry is that it's constantly changing and evolving, so you'll never be bored or stagnant.
This blog post will serve as a helpful guide to give you an overview of the fitness industry and provide some essential tips on how to get started.
What Kind of Careers Are Available?
The fitness industry offers many different career paths for those interested in health and physical activity. From personal trainers and group exercise instructors to yoga teachers and nutritionists. Here's a brief overview of some of the most popular careers in this field:
Personal Trainer
Personal training is one of the most popular careers in the fitness industry. Personal trainers work one-on-one with clients to help them achieve their health and fitness goals. Trainers design personalized exercise programs tailored to each individual's needs, including strength training, cardiovascular exercises, weight loss plans, stretching routines, and more.
Trainers must be knowledgeable about anatomy, physiology, and nutrition and have excellent interpersonal skills to motivate their clients. You will also need to have a fitness instructor liability insurance plan. This plan protects you from any legal actions or claims made against you due to an injury sustained during a session.
Nutritionist/Dietitian
Another popular career option is that of a nutritionist or dietitian. These professionals help individuals develop healthy dietary habits by providing advice on healthy eating habits and lifestyle choices.
They also provide education on how nutrients affect overall health and wellness; create meal plans; conduct nutritional assessments; monitor patients' progress; recommend supplements, and counsel individuals on making positive changes in their eating habits. Nutritionists need an academic background in food science or nutrition and specialized training in this field.
Group Exercise Instructor
Group exercise instructors lead structured classes such as aerobics, yoga, Pilates, kickboxing, or cycling classes that involve multiple participants at once. Instructors need an understanding of anatomy and physiology and certifications from accredited institutions focusing on group exercise instruction or specific forms of exercise such as yoga or Pilates.
Group exercise instructors must also have strong interpersonal skills to motivate participants throughout the class. They must also be knowledgeable about safety protocols and be able to demonstrate the proper technique.
Education Requirements
The educational requirements will vary depending on the type of role you are looking for. Personal trainers may need certification or education, while other parts, such as massage therapists or yoga instructors, usually require formal education and/or certificates. It is essential to do your research ahead of time so that you are aware of any educational requirements that may be necessary for any particular job opportunity.
Moreover, you will also have to consider the licensing requirements in your area, as some roles may require you to be licensed by the state. For instance, if you plan to become a personal trainer, you may have to pass an exam or complete specific qualifications to be eligible for licensure.
It is also important to stay up-to-date with the latest trends and developments within the fitness industry. Attend conferences and read trade publications to keep yourself informed of new innovations in the field.
Networking Opportunities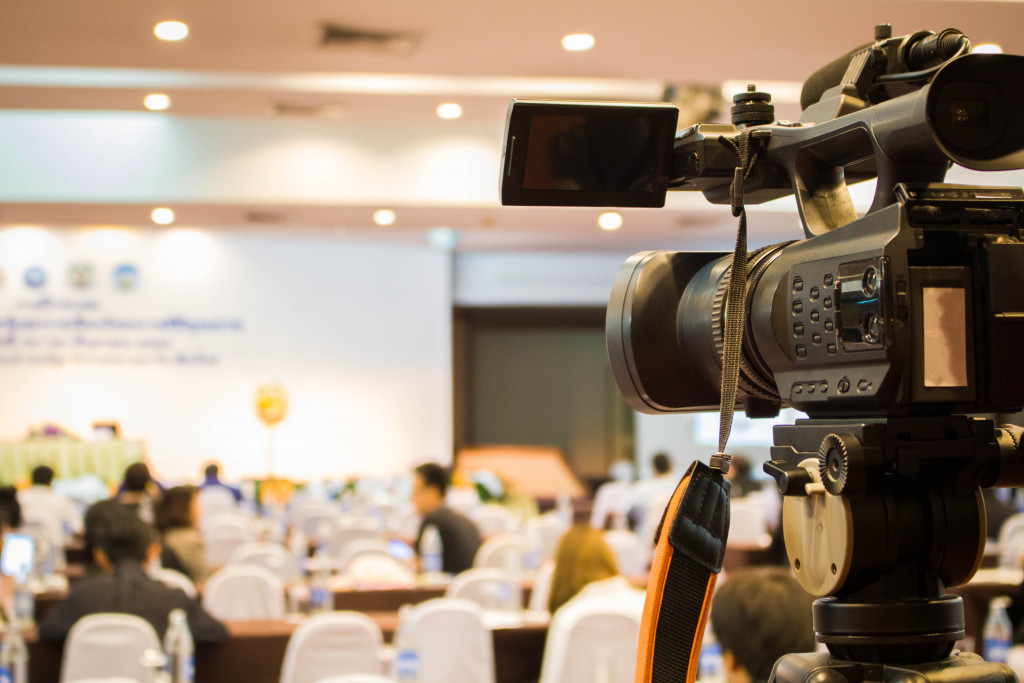 Networking is an essential part of pursuing any career path, especially in the fitness industry. Connecting with like-minded professionals is one way to stay up-to-date with trends and get advice from experienced individuals who have already been through what you are going through now.
Getting in touch with industry leaders and joining professional organizations are also great ways to network. As a part of these groups, you can benefit from mentorship programs and gain access to resources that will help you further your career in the fitness industry.
Additionally, social media is also a great tool to use for networking and promoting your services. By creating your own website, blog, or LinkedIn profile, you can introduce yourself to potential employers and establish relationships with those in the industry.
The Bottom Line
Pursuing a career in the fitness industry can be both rewarding and challenging. With the right guidance, education requirements, and networking opportunities though, anyone can get started on their journey toward success! Whether you're interested in becoming a personal trainer or a nutritionist, understanding all that goes into it will help ensure that your future is bright and successful. Good luck!