The firearms industry is a multi-billion dollar industry in the United States. It is a growing industry with many new products being introduced each year. It's worth $19 billion and is expected to grow even more in the coming years.
It's segmented into two major parts. The first part is manufacturing which takes up a decent chunk of the industry. The next part is selling, ruled by consumer-held businesses in the form of a gun retail shop. The latter is the easiest kind of business to start in the industry.
There are numerous benefits to owning a gun shop. The most important ones include:
You can set your hours: Most gun shops are 9-5 businesses. But you can choose when you want to open your store because you're the owner.
You have a large potential customer base: In the United States, there are an estimated 100 million gun owners. And even a small percentage of those gun owners will visit your store multiple times per year.
You can sell online: You're not limited to selling firearms only in person at your store. You can also sell online, opening your business to a much larger audience.
You can offer classes and events: In addition to selling firearms, you can also offer classes and events at your store. This can include anything from gun safety courses to competitive shooting leagues.
Now that you know the benefits of owning a gun shop let's look at the five essentials of starting one.
License
The first step to starting a gun shop is to obtain the proper license from your state or local government. This process can vary depending on where you live but typically involves submitting an application and paying a fee.
You'll have to visit your ATF Field Office to complete the process and take a firearms safety course. You'll also be fingerprinted and have a background check conducted.
Once you've obtained your license, you can begin buying and selling firearms. However, if you want to take an extra step in your licensure and ensure your consumers' safety, you can take up specific seminars. A gun safety seminar is crucial as gun-related accidents have increased.
Location
The next step is to find the perfect location for your gun shop. It is essential as it will be the first impression potential customers have of your store.
You'll want to find a location that is easily accessible and has good visibility. You'll also want to ensure that your store complies with all state and local regulations regarding gun stores.
Inventory
Now that you have a license and a location, it's time to stock your shelves with inventory. You can do this by purchasing firearms from manufacturers or distributors.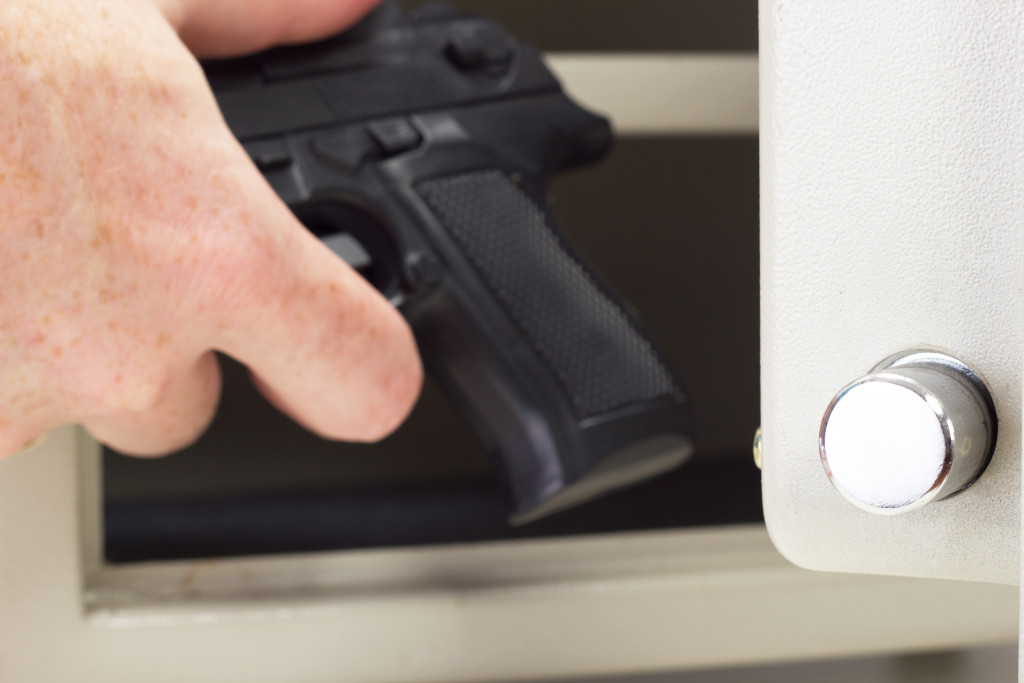 You'll want to select the firearms carefully you carry in your store. You'll want to offer a mix of handguns, rifles, and shotguns to appeal to the widest range of customers. However, the most famous options are handguns. People use handguns for self-defense, so it's good to have a few on hand.
You'll also want to carry a variety of ammunition, gun parts, and accessories. Again, this will allow customers to find everything they need in one place.
Finally, you'll want to create a system for tracking your inventory. This is important for both safety and financial reasons. You don't want firearms falling into the wrong hands, and you need to know what you have in stock at all times.
Insurance
Insurance comes in all forms. However, the most crucial is property insurance for your gun store. This insurance can protect you from lawsuits, theft, and other damages. It's also great if you're in a state vulnerable to storms.
Other forms of insurance include :
Product liability insurance: This will protect you from any damages or injuries resulting from using the products you sell.
Workers' compensation insurance: This is important if you have employees. It will protect them in the event they're injured on the job.
These insurance options will help you protect your business in an accident or lawsuit.
Security
The final essential of starting a gun shop is security. This is important for any retail shop. However, it's crucial to gun shops.
You'll want to install a security system with cameras, alarms, and safes. You'll also want to create a policy for handling firearms. This policy should include background checks for all employees and customers.
Having these essentials in place will help you run a successful gun shop. They'll also help you keep your customers and employees safe. So make sure to have them in place.