Some people still prefer to purchase used cars for various reasons. For instance, instead of buying a brand new unit, which can be expensive, they would rather buy a second-hand vehicle that is more affordable. They use it for business purposes or as a hand-me-down to their kids. Used cars are also easier to resell because there will always be individuals who prefer pre-owned units over brand-new ones.
This only shows that this can be an opportunity for you to start a car buy-and-sell business. If you're planning to do so, make sure to take note of the following tips:
Do your research
An auto buying and selling business can be very profitable, but doing your research first is important. The first step is determining what kind of cars you want to buy and sell. You may wish to specialize in a particular make or model, or you may want to deal in all kinds of vehicles. Next, you'll need to find reliable sources for your inventory.
Once you know where to find the cars you want to buy and sell, it's time to start making some calls. Contact dealerships, private sellers, and auction houses to get an idea of prices and availability. In any business, thorough research is the key to success.
Create a business plan
A comprehensive business plan is essential for any successful business venture, and a buy-and-sell business is no exception. Your business plan should include your goals and objectives, a marketing strategy, a financial plan, and an operational plan.
Outline what services you will offer, how you will acquire the vehicles you intend to sell, what your target market is, and how you will price your cars. This may seem like a lot of work, but a well-thought-out business plan will save you time and money in the long run. Ask for help from a business consultant or use online resources to get started.
Expand your network
Expanding your network means building relationships with people in the industry. Get to know the employees at your local dealerships, as they can be a great source of information and leads. Attend industry events and trade shows, and join professional organizations like the National Independent Automobile Dealers Association (NIADA) or the National Automobile Dealers Association (NADA).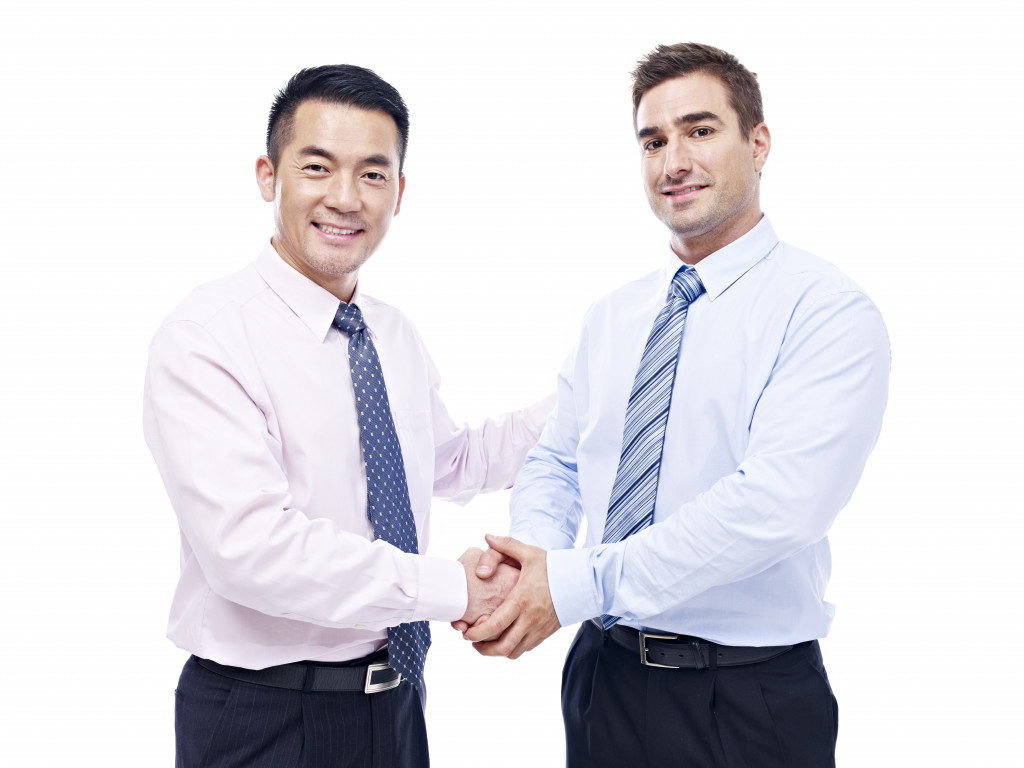 You might also want to get in touch with auto transport companies so you'll know how they can help you with your business. These businesses offer close or open car transport services to help you move your inventory from one place to another. Suppose you have a buyer from out of town. In that case, they can help you deliver the car, allowing you to focus on acquiring more sales for your business.
Be prepared for paperwork
One of the most important things to remember when starting a car buy-and-sell business is that a lot of paperwork is involved. You'll need to apply for a dealer's license, and you'll also need to make sure all the vehicles you purchase are properly registered and insured. Keep accurate records of all your transactions, and ensure you comply with all state and federal regulations. You don't want to get caught up in any legal trouble down the road. In most cases, here are the most critical documents you need to prepare:
Sales tax permit
Business license
EIN or Employer Identification Number
Dealer surety bond
Vehicle inventory
Bill of sale
Get the right insurance
As with any business, having the proper insurance coverage is crucial before you start buying and selling cars. You'll need liability insurance to protect yourself if one of your customers has an accident in a vehicle you sold. You'll also need gap insurance if you're financing any of the cars you sell. This coverage protects you if a customer defaults on their loan and the vehicle is worth less than what they owe.
You may also want to consider getting roadside assistance coverage for your customers. This can help them out if they have a flat tire or run out of gas, and it can be a great selling point for your business.
Offer excellent customer service
Finally, remember that customer service is critical in the car business. Be friendly, and helpful, and go above and beyond to make your customers happy. If you offer good service, they're more likely to come back to you when they're ready to buy or sell another car. And they'll also be more likely to recommend you to their friends and family. Providing good customer service comes with plenty of benefits, including:
repeat customers
positive online reviews
word-of-mouth marketing
Final thoughts
If you keep these tips in mind, you'll be well on your way to starting a successful car buy-and-sell business. Just remember to take things slowly and to always put your customers' needs first. With a little hard work and dedication, you'll be driving your business towards success.