The home renovation industry is booming, with no signs of slowing down. Whether it's a result of the housing market bouncing back or simply a desire for homeowners to customize their homes to their own unique tastes, there's no doubt that renovations are big business.
And as with any industry that's on the rise, there are always trends to watch out for. So what should you expect in the world of home renovations in 2023? Here are a few predictions:
A Move Away From Traditional Kitchens
For years, the kitchen has been the focal point of the home. It's where families gather to cook, eat and socialize. But as lifestyles have become more fast-paced and hectic, that's all starting to change. More and more people are opting for smaller, more efficient kitchens that are easier to maintain.
This trend is being driven by a few factors, including the rise of take-out and delivery options, as well as the popularity of small appliances like Instant Pots and air fryers that make cooking at home easier than ever. In addition, many people are now working from home, which means they don't need as much space for entertaining.
So if you're planning a kitchen renovation in 2023, be prepared to downsize. Shaker-style cabinets, minimalist countertops, and streamlined appliances will be all the rage.
The Bathroom Becomes a Sanctuary
The bathroom is another area of the home that's undergoing a major transformation. In the past, it was simply a functional space for getting ready each day. But now, more and more people are viewing it as a personal oasis, a place to relax and rejuvenate. This trend is being driven by the rise of luxury amenities like heated floors, rain showers, and freestanding tubs.
As a result, bathroom renovations are becoming more elaborate and expensive. With that in mind, if you're planning a bathroom makeover in 2023, be prepared to spend. High-end materials like marble and quartz will be popular, as well as tech features like Bluetooth speakers and LED lighting. Not only will these features make your bathroom more enjoyable to use, but they'll also increase its resale value.
Smart Home Technology Goes Mainstream
In recent years, smart home technology has become increasingly popular, with products like Nest thermostats and Amazon Echo devices leading the way. But in 2023, this trend is predicted to explode, with more and more homeowners installing smart home systems in their homes.
There are a few reasons for this. First, smart home products' price has decreased significantly, making them more affordable than ever. Second, the technology has become much more user-friendly, so even those who aren't tech-savvy can easily use it. And finally, the benefits of smart home technology are becoming more well-known, from energy savings to enhanced security.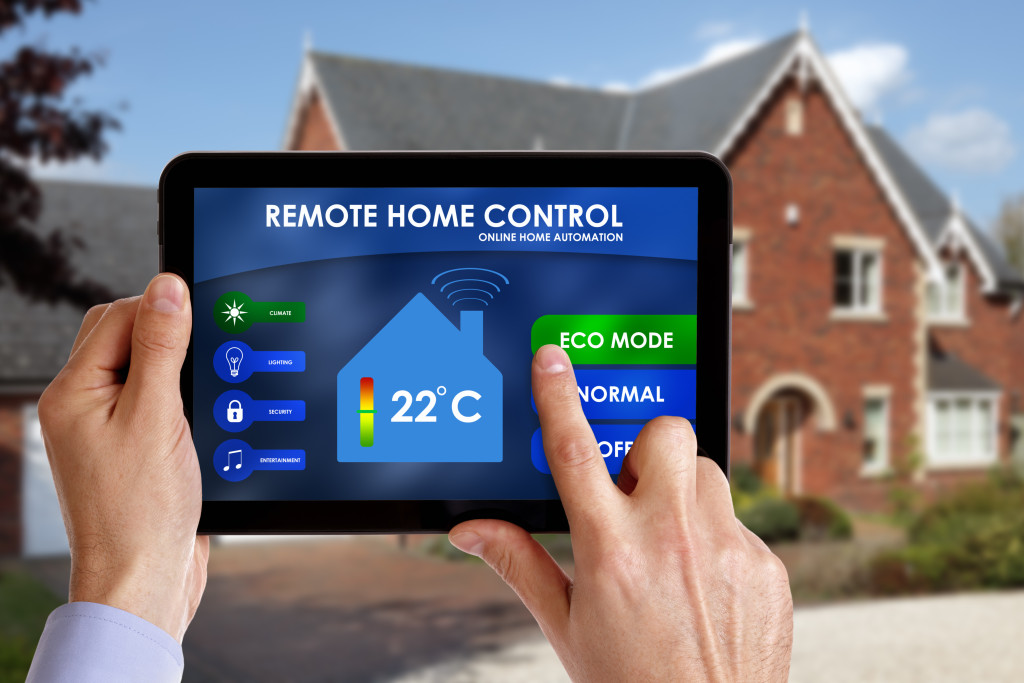 So be sure to include some smart home features in your home renovation project. A good place to start is with a smart thermostat, which can help you save money on your energy bills. But there are plenty of other options to choose from, so do some research and find the products that best fit your needs.
Conversion of Underutilized Spaces
As homes continue to get smaller, homeowners are increasingly looking for ways to make better use of the space they have. One popular trend is the conversion of underutilized spaces like attics, lofts, and basements into usable living areas.
Loft conversions, in particular, are a hot trend right now. This involves turning unused space into a functional room, like an extra bedroom, home office, or playroom. Not only does this add value to your home, but it also allows you to make use of previously wasted space.
So if you have an unfinished basement or loft, consider converting it into a usable room. You'll be surprised at how much extra space you'll have and how much value it will add to your home. Don't forget to hire the best loft conversion company to get the most out of your investment.
Sustainability Becomes a Priority
As environmental awareness continues to grow, sustainability is becoming an increasingly important consideration for homeowners. And that's especially true when it comes to home renovations. More and more people are looking for ways to make their homes more energy-efficient and eco-friendly. Solar panels, double-paned windows, and LED lighting are just a few of the products that are becoming popular among eco-conscious homeowners.
With that in mind, if you're planning a home renovation in 2023, be sure to consider ways to make your project more sustainable. You may not be able to go completely green, but even small steps can make a big difference. And not only will you be helping the environment, but you'll also be saving money on your energy bills.
So there you have it, some of the top trends for home renovations in 2023. Whether you're planning a small update or a complete overhaul, be sure to keep these trends in mind. And if you need help with your project, don't hesitate to contact a reputable contractor. They can provide valuable guidance and ensure that your project is a success.