In real estate, house flipping can be a highly profitable business, but only if you do it right. Keep in mind that every house flip does not always guarantee profits, and in worst-case scenarios, you may very well end up losing money instead.
So, how do you avoid money pitfalls and maximize your profit at the same time? The key is to know where the most important renovations lie. And in doing so, you also have to avoid the renovations and additions that won't do much to add value to your flip, such as:
1. Greenhouse
Even if it's a highly environmentally conscious neighborhood, adding a greenhouse to a property is not always the right call. For starters, constructing a greenhouse requires a hefty upfront cost. Furthermore, future home buyers may not like the maintenance costs that come with the structure.
Instead of a greenhouse, consider adding a sunroom to the house. Talk to a trusted sunroom installer to see if the cost fits your budget. If it does, you may want to add it to the drawing board as sunrooms make great extensions of living space. Moreover, they are great places to enjoy the outdoors without actually being outside, which is an excellent feature for areas with great weather for most of the year.
2. Your personal touches
One of the biggest mistakes that some house flippers make is incorporating their personal taste in the design of the flip. Remember that not all home buyers will like your personal choice of carpet color or kitchen cabinetry—and nothing drives away buyers more than poor taste.
Instead, focus on neutral designs that will appeal to most home buyers. Buyers want to be able to envision their future in the house when they see it, and if all they see is your personal preferences, they will expect difficulties in customizing their potential home.
In contrast, if your flip is practically a blank slate, it is more likely to attract the largest buying audience who want to incorporate their own tastes into the home.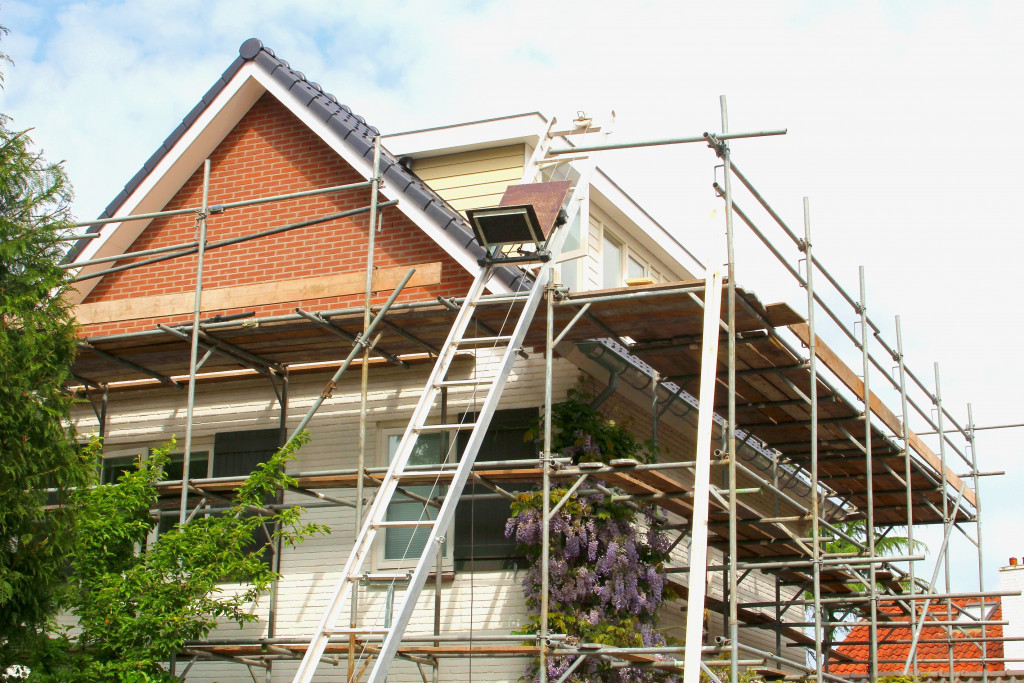 3. Pool
If you want to improve the property's backyard, one of the first things that may pop in your head is to build a pool. However, building a pool is not only expensive—but it can also raise the price of the home way higher than the local market's standards, as well as increase the time it takes before your house goes up for sale. That said, you are likely better off building a deck or a patio instead.
Building a deck or patio in the backyard is one of the best ways to extend living space as well as to make the backyard more functional. For these reasons, a deck or a patio is one of the most value-adding renovations that you can incorporate into a house flip. The same goes if you repair or remodel the existing deck or patio, which is significantly cheaper than building one from scratch.
Furthermore, building a deck or patio is relatively inexpensive, especially if you do it yourself and source cheaper materials.
4. A new floor
A new floor can be a great addition to a house flip, but if the existing floor is fine, don't change anything. Why? Because building a new floor costs thousands up to tens of thousands of dollars, depending on the square footage of the house. And if you want to recoup the costs by pricing the home higher, you may not be able to achieve affordability, which is what most home buyers are looking for.
5. Expensive countertops
For most home buyers, the first thing that they consider is the quality of the kitchen. That said, you would obviously want to make your flip's kitchen stand out—but this can be done without installing top-of-the-line cabinetry or countertops.
Marble or quartz countertops may be the highest-quality kitchen feature that you can get, but if you want to make the house affordable, you would want to pass on the expensive countertops. Moreover, installing expensive countertops on a relatively cheap home in a middle-class neighborhood doesn't make sense—especially to home buyers who are on a budget.
Sometimes, over-improving can work. But more often than not, it can lead to financial losses due to overly expensive upgrades and the house staying on the market for too long because no one wants to buy it. With this in mind, stick to simple additions, reasonable renovations, and neutral designs when flipping a house. In doing so, you can not only maximize your ROI, but you can also increase the property's appeal to future home buyers.