Flipping houses was a foolproof way to make quick and easy money. But in recent years, the market has become saturated with would-be flippers, driving prices down and making it much more challenging to turn a profit. But there are still many ways to succeed as a house flipper – you just need to know what you're doing.
One of the most essential parts of flipping homes is designing them in a way that appeals to buyers. So here are some tips from the experts to help you get started.
1. Keep it simple
The key to successful home flipping is to keep the design relatively simple and neutral. This will appeal to the broadest range of potential buyers and help you sell the home more quickly. Overly personal or eccentric designs can be a turn-off for many people, so you should try to avoid them.
It would be best if you also stuck to tried-and-true design trends rather than anything too unique or out there. Buyers are looking for a home where they can see themselves living, so make sure the design reflects that. For example, you might want to avoid using too much wallpaper or overly bold paint colors.
Many flippers make the mistake of going too crazy with the fixtures and fittings. Stick to mid-range or lower-end materials and finishes, as this will appeal more to buyers on a budget. You can always upgrade these things later if you want to, but it's best to keep things simple for now.
2. Think about sustainability
With more and more buyers looking for sustainable homes, it's essential to think about how you can make your flip eco-friendly. You can do several simple things to make your home more sustainable, such as installing automatic shut-off valves on all the faucets and using low-emitting paints and finishes.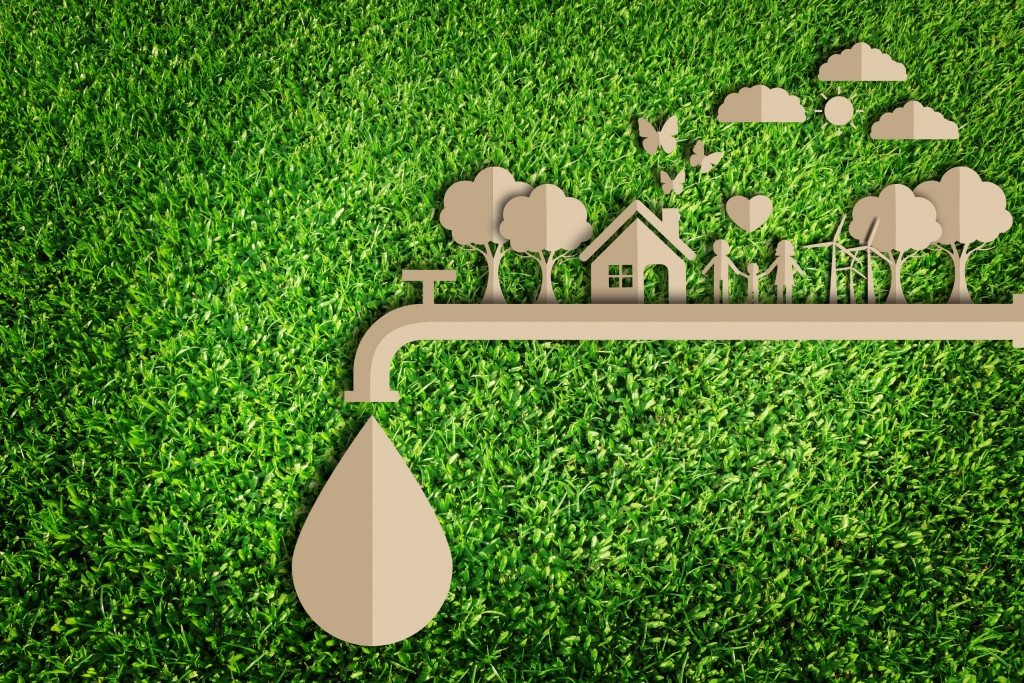 You can also choose energy-efficient appliances and install solar panels to make a difference. For example, an automatic bioethanol fireplace is a great way to add style and sustainability to a home. It doesn't require any electricity to operate, and it doesn't produce any harmful emissions.
Some people also choose to install gray water systems, which recycle water from showers and sinks for irrigation. This is a great way to save water and money, and it's something that buyers will definitely be interested in.
3. Create a focal point
Every room needs a focal point, something that immediately catches the eye when you walk in. This could be a stunning piece of art, an attractive light fixture, or even a unique piece of furniture. Whatever it is, make sure it complements the rest of the room and helps to tie the design together.
When choosing a focal point, it's essential to consider what appeals to potential buyers. For example, a fireplace is always popular, especially in winter. Or you could go for something more unique, like a statement chandelier or a large piece of abstract art. But for flipped homes, it's best to avoid anything too grand.
4. Maximize space
One of the most important things to remember when flipping homes is that buyers always look for more space. So if you can find ways to create more space or at least the illusion of more space, you'll be on the right track. There are several ways to do this, such as using mirrors to create the illusion of a larger room or painting the walls in light and airy colors.
Another great way to maximize space is to declutter and remove unnecessary furniture or belongings. This will make the rooms seem larger and more spacious, which is always a selling point. You can always put these things in storage until the house is sold.
5. Let there be light
Light is one of the essential things in any room, so make sure you let as much natural light in as possible. This will make the rooms seem brighter and more inviting, which is always good. If you can, install larger windows or skylights to let the light in. This can be a great selling point, especially for buyers looking for a more energy-efficient home.
In addition to natural light, you should consider artificial lighting, which can significantly impact a room's design. For example, you could install LED lights under the kitchen cabinets or closets. These are small touches that can make a big difference.
Regarding light fixtures, it's best to stick to simple and elegant designs. You don't want anything too over-the-top or out of place. Choose fixtures that complement the room and help tie the design together.
Flipping homes can be a great way to earn a profit, but it's essential to do it the right way. By following these simple tips, you can be sure your flipped home will be a success. Remember to focus on the design, sustainability, and space, and let there be plenty of light. With these things in mind, you can't go wrong.