Are you thinking of investing in commercial real estate? It can be an excellent option for business owners and entrepreneurs looking to expand their investments. However, before making any decisions, it is vital to understand the current state of the US commercial real estate market. With that in mind, let's look at some key figures.
Industrial Space Demand Grew in 2021
The industrial sector has been one of the significant drivers of growth this year. According to data from CBRE, demand for industrial space increased by  6.9% during the fourth quarter of 2021 .
Growing e-commerce sales drove this due to Covid-19-related restrictions on brick-and-mortar shopping and an increase in manufacturing activity. As a result, more business owners need space for their items, but not necessarily more space for retail stores. The strong demand has resulted in a tightening vacancy rate and higher rents across many markets.
Office Sector Slow To Recover From Pandemic Impact
The pandemic hit the office sector hard, as many businesses shifted to remote work arrangements and closed their offices temporarily or permanently. This has caused vacancy rates to rise in many cities while rents have stagnated or declined over the past year. It's estimated that  about 27 million Americans work from home , and much more work in a hybrid setting.
Despite this, there are signs that the market is beginning to recover slowly but surely; according to CBRE's latest report on office leasing activity, demand for office space is starting to pick up again and is projected to reach pre-pandemic levels by late 2022 or 2023. If your office spaces are still vacant, consider following these two tips:
Put up For Show
Showing your office space is crucial for attracting the attention of potential tenants. If you have retail space available, consider putting up some of your products or services to show clients what they might expect if they move in. However, you need to prepare your office before that. First, hire an  experienced office cleaning specialist  to sweep the premises and ensure that it's presentable. They can also disinfect the office for the visitors coming to check the office. Next, consider making some repairs to the interior and exterior of your office. This will give potential tenants an excellent first impression, which is vital for attracting them in the first place!
Network And Advertise
One of the most common mistakes business owners make when renting commercial real estate is assuming that having offices available means that people will find you. You'll need to advertise your space in the local area and network with potential clients so that they know you exist. Consider setting up a website or social media page that lists your available offices and sending out email newsletters and other marketing material. With patience, persistence, and advertising savvy, you're sure to find new tenants!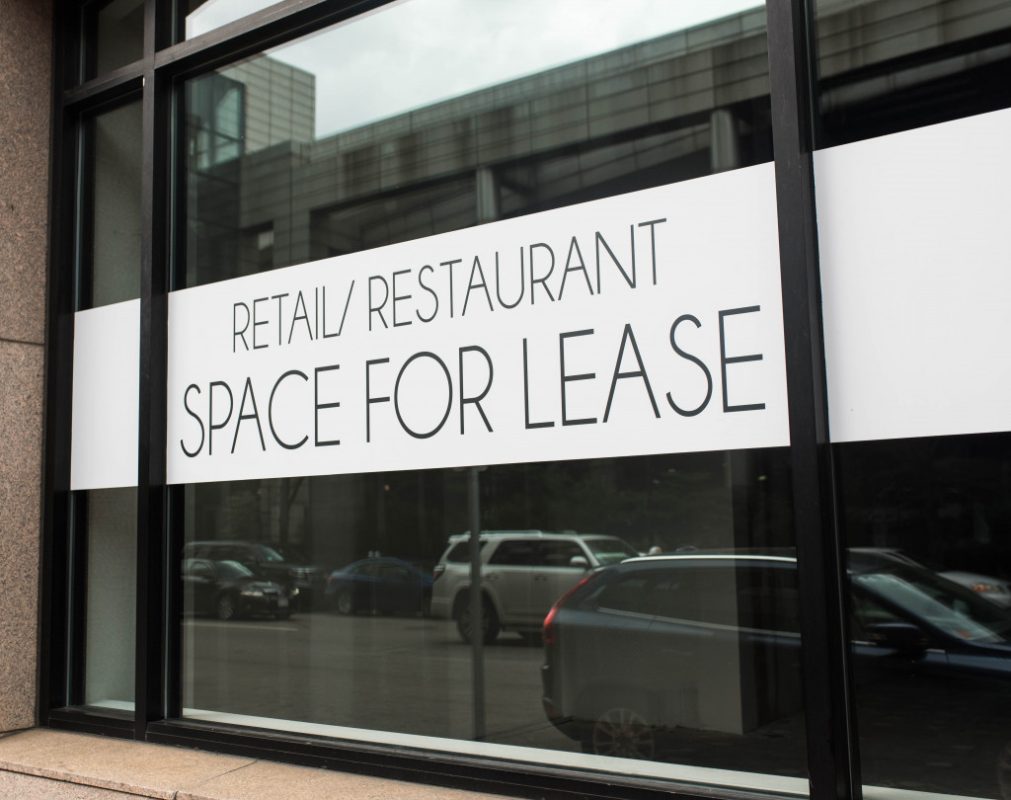 Retail Struggles Continue Into 2022
The retail sector struggles due to changing consumer spending habits and e-commerce competition. As a result, vacancy rates remain high across many markets, and rents are declining as landlords offer tenants incentives such as rent discounts or tenant improvement allowances (TIAs) to attract tenants and fill vacant spaces.
That said, there are some bright spots for retail: certain types of retail, such as grocery stores, have seen increasing demand due to new shopping habits adopted during the pandemic, while other retailers, such as restaurants, have benefited from outdoor dining options that allow them to remain open even during lockdowns or other restrictions imposed by local governments. If your retail space is still without tenants, consider following these two tips:
Upgrade Your Space
More consumers are looking for a unique experience when entering a store, especially during the pandemic. Therefore, you should consider upgrading your retail space to include interactive displays, open kitchens for cooking demos, or other attractive and engaging features. This may help attract the attention of potential tenants.
Market Your Space Strategically
You should also consider effective marketing strategies to reach target audiences still willing to rent a store for their business. That's why it's crucial to market your store to these people. For example, consider setting up a referral program, offering discounted rent for long-term leases, or holding events to engage potential tenants. With some creative thinking and strategic marketing efforts, you're sure to find takers for your vacant retail space!
Although the retail and office markets may be struggling right now, there are signs that they are beginning to recover slowly but surely. So make sure your store is more presentable than ever.
Overall, 2021 has been a tumultuous year for the US commercial real estate market due to the ongoing effects of Covid-19 on businesses across all sectors. However, there are encouraging signs that specific segments—particularly industrial—are seeing strong demand driving up occupancy rates and rental prices across many markets. Additionally, by following the tips for both retail and office spaces outlined in this article, you should be able to reduce vacancy rates for your commercial real estate. With patience, perseverance, and creative thinking, you will see lasting success in the years ahead!