Starting a career in flipping houses can be extremely profitable and exciting. Approximately 63 percent of house flippers made a profit in the past 12 months, and the average return on investment was nearly 50 percent. This makes flipping houses one of the most profitable real estate investments available.
However, there are a few things you need to know before getting started. This article will discuss the basics of flipping houses and provide some tips to help you get started.
1. Understand the process
Before you start flipping houses, it is essential to understand the process. House flipping is the process of buying a property, making improvements, and then selling it for a profit. It is important to note that you will need some capital to start. The amount of money you will need will depend on the property you are interested in and the repairs needed.
You will also need to be prepared to work long hours. This is not a get-rich-quick scheme; it will take time, effort, and dedication to succeed. You will need to be able to work nights and weekends and be comfortable with a little bit of risk. If you are not prepared to do the work, flipping houses is not a suitable investment for you.
2. Find the right property
Not all properties are suitable for flipping. You will need to find a property in need of repairs located in a desirable neighborhood. The property should also be priced below market value. This will give you some wiggle room to make the necessary repairs and sell the property for a profit.
When looking for a property to flip, it is crucial to consider the repairs needed. Some repairs are more expensive than others. When estimating the total cost of repairs, you will need to factor in the price of materials, labor, and permits. It is also essential to consider the time frame you have to complete the repairs. Some repairs can be completed quickly, while others may take months.
You want to find a property that will give you the highest return on your investment. To do this, you need to have a realistic understanding of the repairs that need to be made and the market value of the property.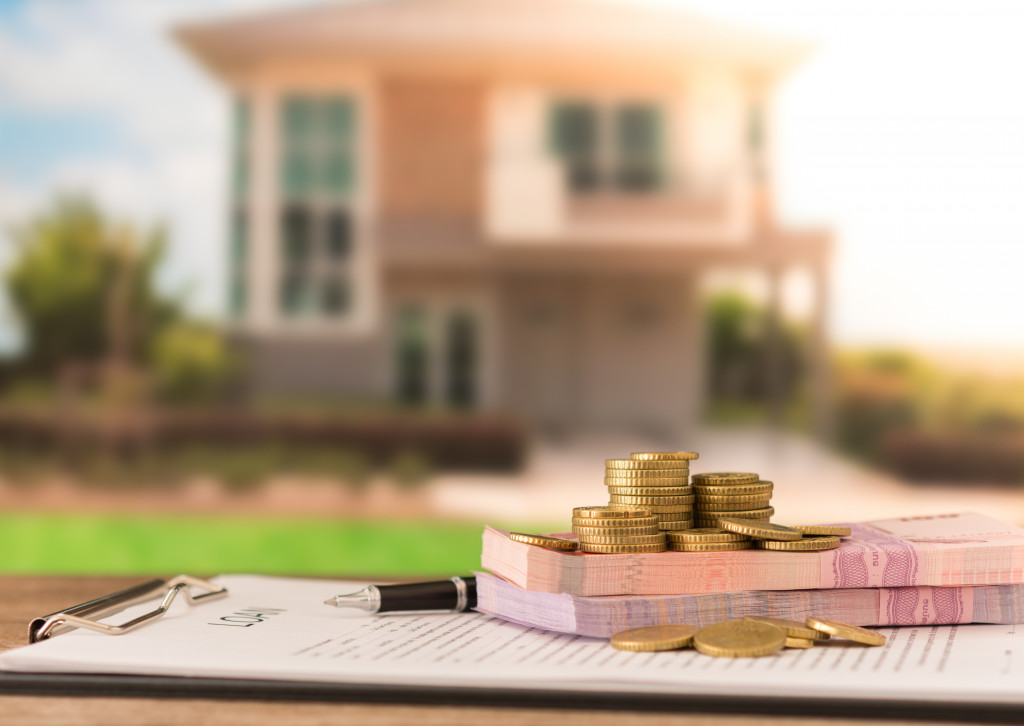 3. Get financing
Unless you have a lot of cash, you will need financing to flip a house. There are a few options available, but the most common is taking out a loan from a bank or private lender. You will need good credit to qualify for a loan and be prepared to make a sizable down payment.
The interest rate on your loan will significantly impact your profit. You want to get the lowest interest rate possible to maximize your earnings.
4. Work with reliable contractors
Once you have financing, it is time to start making repairs. You will likely need someone to help you unless you are a professional contractor. It is essential to work with reliable and reputable contractors. Get estimates from a few different contractors before making your decision. You want to work with a diverse range of contractors to get the best possible price for the repairs.
For example, if you need a new roof, you may want to get estimates from a professional roofing contractor and a general contractor. A professional deck designer might also give you a reasonable estimate for a new deck, which can be a significant selling point for a property.
5. Market the property
Once the repairs are made, it is time to sell the property. The most important thing to remember is that you need to price the property correctly. You want to price the property at a price that will attract buyers but still allow you to make a profit.
You also need to stage the property and take good photos. This will make a big difference in how quickly the property sells. You may also want to hire a real estate agent to help market the property and find a buyer.
Of course, you should know when to sell. You don't want to wait too long to sell, or you may lose money on the deal. At the same time, you don't want to sell too early and leave money on the table. The bottom line is that you need to be realistic about the market and understand when the time is right to sell.
6. Close the deal
Once you have found a buyer, it is time to close the deal. This is usually done through a real estate agent. You will sign a contract with the buyer and agree to sell the property for a specific price. Once the contract is signed, you must transfer the property's title to the buyer.
You will also need to pay closing costs, which can be around 2-5% of the sale price. Once the property is transferred to the buyer, you will receive your payment and complete the deal.
Flipping houses can be a great way to make money, but it is not without risks. It would be best if you were prepared for the worst-case scenario: the property does not sell, or you end up losing money on the deal. However, if you do your homework and work with reliable contractors, you can minimize the risks and maximize your profits.