The average price of automobiles for sale in the United States as of February 2022 is a record-breaking $44,460. This is higher by 18.5 percent from the same time last year. Forbes reports that according to J.D. Power, this is due to the tighter inventory of new vehicles. Both J.D. Power and LMC Automotive stated that less than 1.1 million vehicles were available for sale in February, a decrease of 11 percent from the same month last year. Cox Automotive's prediction shows an even worse scenario, with the inventory of new vehicles at 62 percent lower this year.
Auto Loan Interest Rates
With the steep prices of vehicles, most buyers will most likely purchase through an auto loan. According to Bankrate, borrowers must be prepared for an increase in loan interest rates. In 2021, interest rates dipped. By the end of 2022, rates are forecast to rise even higher than they were at the start of 2021.
As of December 15, 2021, the average rate nationwide for a five-year new auto loan had decreased to 3.92 percent from 4.24 percent in January. By the end of 2022, it is predicted to increase to 4.4 percent.
Used auto loan interest rates are also expected to increase. By the end of 2021, the average four-year used auto loan interest rate nationwide decreased to 4.54 percent from 4.79 percent at the start of the year. By the end of 2022, it is expected to rise to 4.85 percent.
Bankrate attributes the increase in auto loan interest rates to the expected multiple increases in interest rates by the Federal Reserve in the next 12 months. This is a move to attempt to rein in inflation.
Although there is an average interest rate, various lenders have varying interest rates. It is best for buyers to shop around and compare to find the best rates they can get. For instance, CNET cites the Pentagon Federal Credit Union's PenFed Car Buying Service that offers members an auto loan interest rate of 0.99 percent for a new car and 1.79 percent for a used car. For non-members, the rate is 1.79 percent for a new vehicle and 2.39 percent for a used one.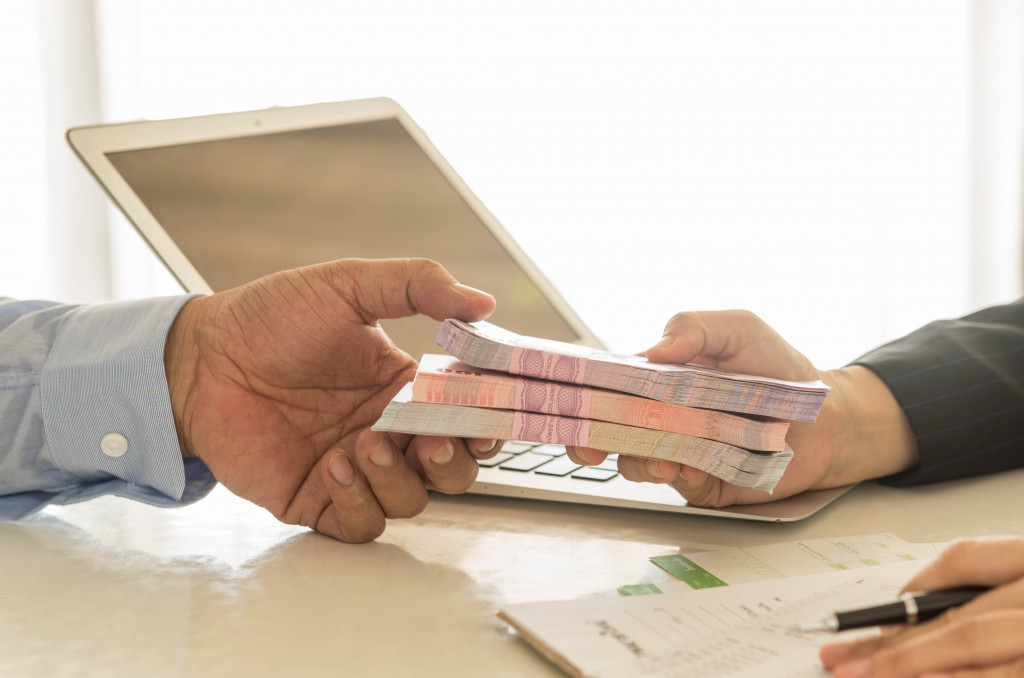 Auto Insurance Rates
Auto loan lending companies require borrowers to get full auto insurance. This means getting liability coverage for injuries or damages caused to others, collision coverage, and comprehensive insurance for non-collision damage and theft.
Each state also has a minimum requirement for auto insurance that owners must meet. The minimum types required are bodily injury liability and property damage liability. Some states require other coverage, as well, such as personal injury protection, uninsured or underinsured motorist coverage, medical payments coverage, and liability for death. Kansas requires additional coverage for disability, loss of income, in-home services, and rehabilitation, as well as the funeral, cremation, or burial costs. The amount required for each coverage also varies by state, from $5,000 to $250,000. Michigan, however, requires property protection insurance worth a million dollars.
CNBC reports that data from Insurify shows a five percent expected increase in the average auto insurance cost nationwide in 2022, reaching $1,707 a year compared to $1,663 last year. The most expensive state for auto insurance is Michigan, at around $2,858 a year. The least expensive state is Hawaii, at about $824 a year.
When an incident occurs where there is a need to claim insurance, some insurance companies become unresponsive, delay processing, or drastically lower assessments. When this happens, it is time to hire an insurance lawyer.
Loan and Insurance Application Factors
Even after finding the lender with the lowest loan interest rate, the actual rate to be offered by the lender and loan approval will depend mainly on the borrower having a great credit score. People who intend to borrow must ensure that mortgage and credit card bills are paid on time and credit errors are immediately challenged so that they are removed from the credit report. It is also important to use credit cards regularly and pay them off completely at each billing cycle to get a higher credit limit but avoid borrowing too much in comparison to income. These steps increase the credit score.
To get a lower insurance rate, drivers must avoid traffic offenses because just one can push up the auto insurance rate by 35 percent on average. On the other hand, bundling auto insurance with home insurance can result in savings of eight percent a year on average. The elderly can shave off up to 15.2 percent from their rate by taking a driver safety training course.