People often want to know how they can add value to their properties. Equity is the difference between what you owe on your mortgage and what your house is worth, so you must find ways to increase the equity in your property.
Luckily, there are several things that you can do — whether through renovations or by making some intelligent choices — to ensure that your house appreciates. Below are some of the best ways to add value to your real estate property.
Invest in some curb appeal.
First impressions matter, and potential buyers will make judgments about your home before they even walk through the door. If your home's exterior is unkempt or outdated, you may want to consider making some changes.
Something as simple as power washing the siding or adding a fresh coat of paint to the trim can make a big difference. You may also want to consider planting some flowers or shrubs and making sure that the lawn is well-manicured.
An inviting exterior will help increase the value of your home while also making it more likely to sell quickly if you do decide to put it on the market.
Add exciting features to the backyard.
While the front yard is essential, potential buyers will also spend time looking at your home's backyard. So, if your backyard is lackluster, you may want to consider making some changes.
One way to add value to your home is by adding features that make the space more enjoyable. For example, you might want to add a pool area where people can relax or spend some quality time. You can even take it to the next level by incorporating freeform pool design ideas that would bring a modern approach to your home.
Other features you might want to consider include a built-in fire pit or an outdoor kitchen. These features can help transform your backyard into a true oasis, which will make your home more valuable and appealing to potential buyers.
Update your kitchen.
The kitchen is often one of the essential areas in the house for potential buyers, so it's vital to make sure that it is up-to-date. If your kitchen is outdated or needs repairs, consider doing a complete renovation. While it can be an expensive undertaking, it will add value to your home.
But even if you can't afford a complete kitchen overhaul, there are still some things you can do to update the space. For example, you might consider replacing old appliances or adding new countertops. These more minor updates can also go a long way in increasing your home's value.
However, it's essential to remember that not all kitchen renovations are created equal. So, before you start planning a complete gut job, do your research and consult with a real estate agent or home inspector to get an idea of what potential buyers might be looking for.
Make energy-efficient improvements.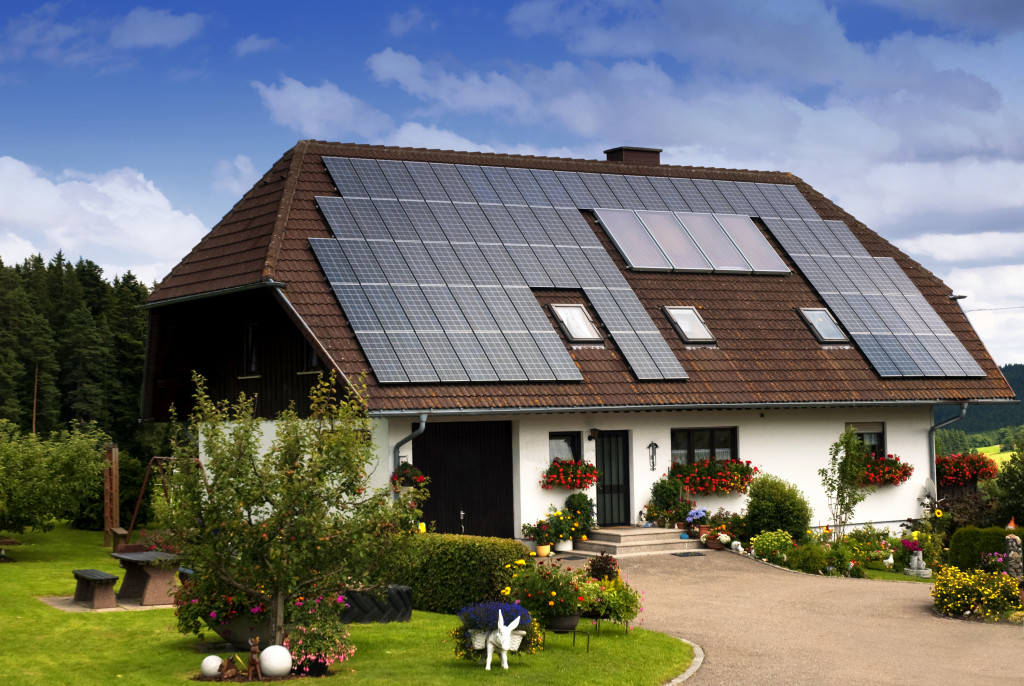 Homebuyers are increasingly looking for properties to help them save money on their utility bills. Making energy-efficient improvements, such as installing solar panels or double-paned windows, can help save money and make your home more valuable.
Today, energy-efficient homes typically sell more than homes without these features. They are also more likely to sell faster than their non-energy efficient counterparts.
That's why it's best to consult with an energy auditor to identify which improvements will save you the most money. Many utility companies also offer free or discounted home energy audits. This way, you can be sure that you're making energy-efficient improvements that will help save money and increase the value of your home.
Convert unused space into an additional living area.
If you have any unfinished space in your home, such as a basement or attic, consider finishing it to create an additional living area. This strategy is a great way to add value to your property without undertaking a significant renovation.
When finishing these spaces, include features that potential buyers will be looking for, such as an additional bedroom or bathroom. These features will help increase the value of your home while also making it more appealing to buyers.
If you finish your basement or attic, you can also use the additional living space yourself. This way, you can enjoy your home more now while also increasing its value when you decide to sell.
So, if you're looking to add value to your home, be sure to consider undertaking one of these projects. Curb appeal, backyard, kitchen, energy efficiency, and additional living spaces are important factors that potential buyers will feel. By making some simple improvements, you can increase your home's value while also making it more appealing to potential buyers.