There is always this feeling of excitement when summer arrives. People are frantic to plan vacation trips to the beach or the campsites, while others can't wait to take a dip at the nearest resort or to the swimming pool complex. Those who want to stay at home will also feel the summer change, evidenced by the sales spike for barbecues and other ingredients they can grill.
However, there is one product applicable to nearly everyone who enjoys summer, and the love for it might not even be seasonal. Entrepreneurs who want to take advantage of summer love will find that iced or cold beverages are the best ventures to pursue.
Summer-themed beverages are profitable all year round because they are refreshing and fun. People want to enjoy them during the summer, but they also want to buy them during other times of the year. It is especially true for products that can be enjoyed cold, such as iced frappuccinos, smoothies, slushies, and frozen drinks. These items are perfect for cooling down on a hot day, and they make for a fun treat when it's chilly outside.
These steps will be necessary if you want to create a business around iced and cold beverages.
Choose your Niche
The first step is to decide what kind of iced or cold beverage store you want to create. There are many types of businesses in this category, so it's crucial to choose a niche that you're passionate about when making. For example, you could open a smoothie shop, an ice cream parlor, a bubble tea cafe, or a frozen yogurt shop. Each type of business has different requirements in terms of equipment and ingredients, so it's essential to choose wisely.
One way to determine which type of store to open is to start small. Try serving different cold drinks in your home and see what your family and friends like best. It will help you narrow down your options and decide which type of business is right.
You can also research online to see what other businesses are serving in your area. It will give you an idea of what people are looking for, and it will help you come up with creative ideas for your shop.
Finally, don't be afraid to experiment with different recipes. You might find that some variations of cold drinks are more popular than others, so it's essential to test out a variety of recipes.
Find the Right Location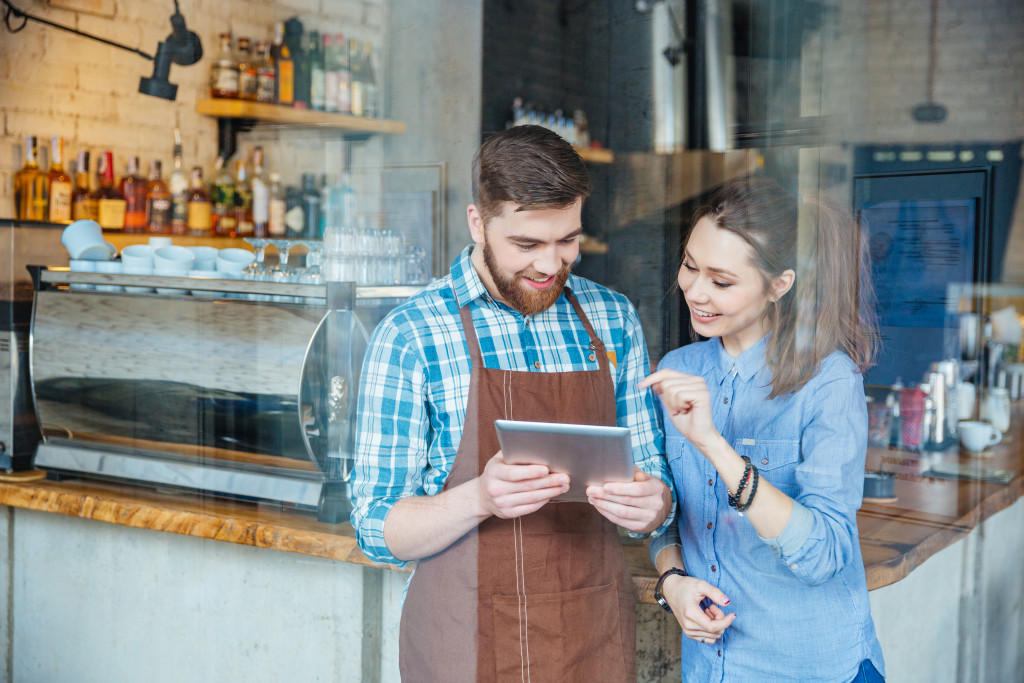 Your business will need a storefront to be successful. When choosing a location, there are several things you should take into consideration. First, the store should be easily accessible. People might want a cold drink under the summer heat while walking down the crowded street, so it should be straightforward for them to find your store.
Secondly, the store should be visible. Choose a location with high foot traffic, and make sure that potential customers can see your store from a distance. You can also put up signs and billboards to attract attention to your business.
Third, the store should be spacious enough to accommodate your equipment and ingredients. It would help if you had room to move around and make drinks without feeling cramped.
Fourth, the store should have a comfortable atmosphere. Customers should feel relaxed when they come in, so consider the layout and design of the space carefully.
Lastly, the rent for the storefront shouldn't be too expensive. Otherwise, it will cut your profits.
Securing the Ingredients Supplier
The next step is to find a supplier for the ingredients you'll need for your business. For example, if you're making smoothies, you'll need fruits, juices, and yogurt. It would be best to have a reliable supplier who can provide fresh ingredients reasonably—making frappuccino your business product will require you to secure a nitrous oxide whipped cream supplier.
You can find suppliers by searching online or asking other businesses in your area. Once you've found a few potential candidates, compare their prices and services to see which one is the best fit for your needs.
It's also essential to build a good relationship with your supplier. They should be someone you can trust to deliver quality ingredients on time. Establishing a good rapport will ensure that you can rely on them in the future, and they can support your business as it grows.
Getting Your Equipment Ready
Your store will need specific equipment to make cold drinks. Commercial-grade blenders and mixers (for smoothies), refrigerators, ice makers, and storage containers are essential. Once you have these items, you'll be ready to start making some delicious recipes.
You can purchase all of this equipment directly from suppliers or online marketplaces like Amazon or eBay. Just make sure that everything is branded with your company name so customers will recognize it.
You may also want to consider buying a point-of-sale system for your store so that customers can quickly pay for their drinks. A register, receipt printer, and barcode scanner will make the checkout process smoother for you and your customers.
Once you have everything ready, you can start serving cold drinks at your store! Good luck with your business, and enjoy the summer season!